Growing up in the vibrant Mediterranean, creative director Yevnig was surrounded by interesting people, language, amazing food and art. From childhood, this diverse background packed full of colour and wonder, inspired Yevnig's flair for bespoke cake design and passion for creative detail. Fortunate to have experienced such an array of cultures, tastes and experiences, the devoted designer brings a fresh and contemporary style to her work.
Yevnig's love for creative cake design and crafting one-off grand centrepieces is what drives her to constantly sketch new ideas, refresh recipes and consistently push the boundaries of conventional cake design; proud to create truly individual and distinctive cakes, each and every one completely handmade to ensure it looks exceptional and tastes incredible.
Involved personally in every step of each cake's journey and supported by a super-talented team, every By Yevnig commission is given the utmost care and attention to ensure each intricate detail is finished to the highest quality.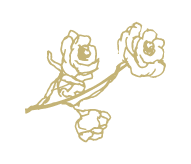 "It is important for me to ensure that my designs are from the heart. I spent over three years prior to launching, perfecting and honing in my style as well as testing my own recipes. What a wonderful three years those were for all my friends and family, sampling so many cakes and flavours! Cake is, after all, to be eaten, so during those early years and with the help of my faithful testers, the concept of my signature flavour range was born."
"The Hampton Court Palace events team have worked with Yevnig for many years. She creates some of the most exquisite and intricate cakes for our clients, working closely with the client to create their vision, whilst also ensuring our conservation requirements at the palace are met. We hope to work together on my future weddings and events."
Jen Williamson, Senior Events Planner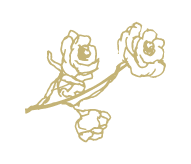 Begin your cake journey!
Whether you're planning your dream wedding or celebrating a special occasion, get in touch to start your By Yevnig journey.