Your by Yevnig Experience

We welcome you to experience 'Consultation to Crumbs', our unique and acclaimed cake journey. From the initial consultation meeting and scrumptious cake-tasting, Yevnig sketches your personalised detailed design, before we handcraft your bespoke creation. Our conscientious delivery and professional set up service ensures we present you and your guests the ultimate 'wow moment' when your dream cake is revealed.
Our clients are looking for a unique experience and a timeless elegant cake designed that tastes as good as it looks. Each request is considered individually, every creation is custom-made and created with utmost love and dedication.
Experience our personal service
The first stage in the wonderful journey of creating a bespoke wedding cake is to book a personal consultation.
Prior to the consultation, we request a few details. It is important for Yevnig to understand the theme and your aspirations for your big day.
Share with us your mood board, colour swatches, materials (bridal gown & venue dressings), floristry ideas, styling aesthetics, wedding invites, architecture, etc…
We dedicate a significant amount of time to every one of our cakes and as such, we highly recommend our couples to provide as much notice as possible, ideally a minimum of 6 months or more.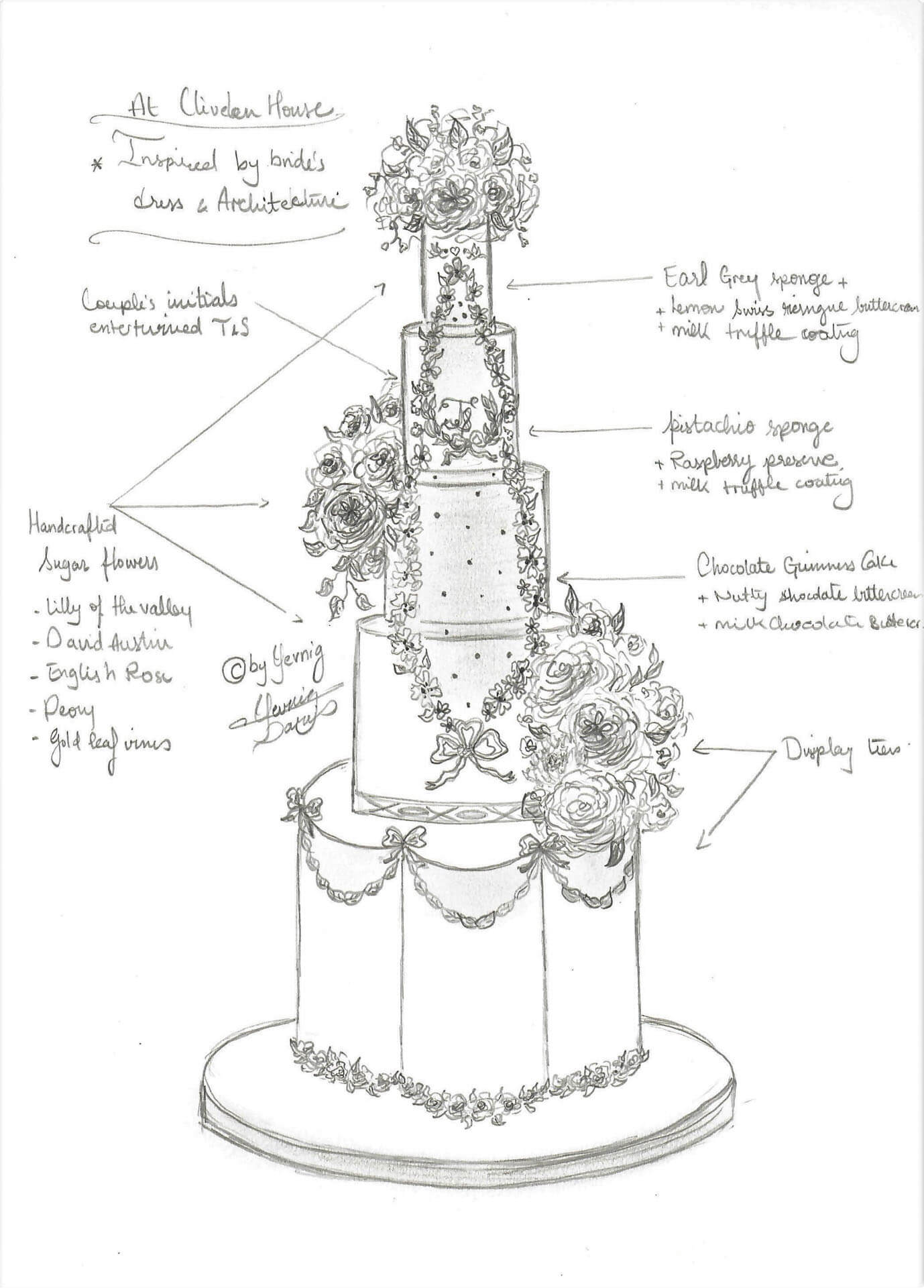 Theodora Sketch By Yevnig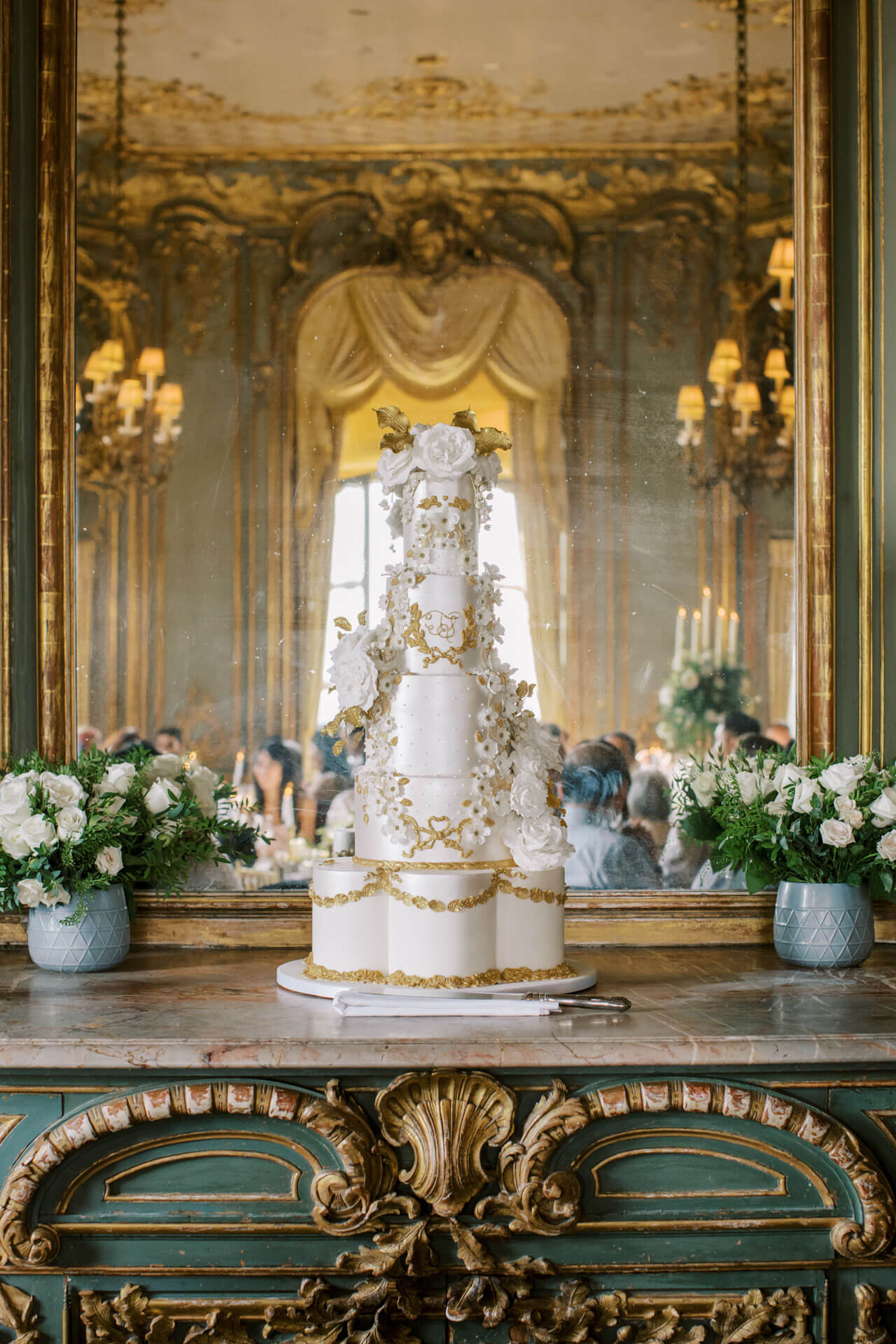 Theodora By Yevnig Luxury Wedding Cakes Cliveden_House_Wedding_T&S_@andyourstory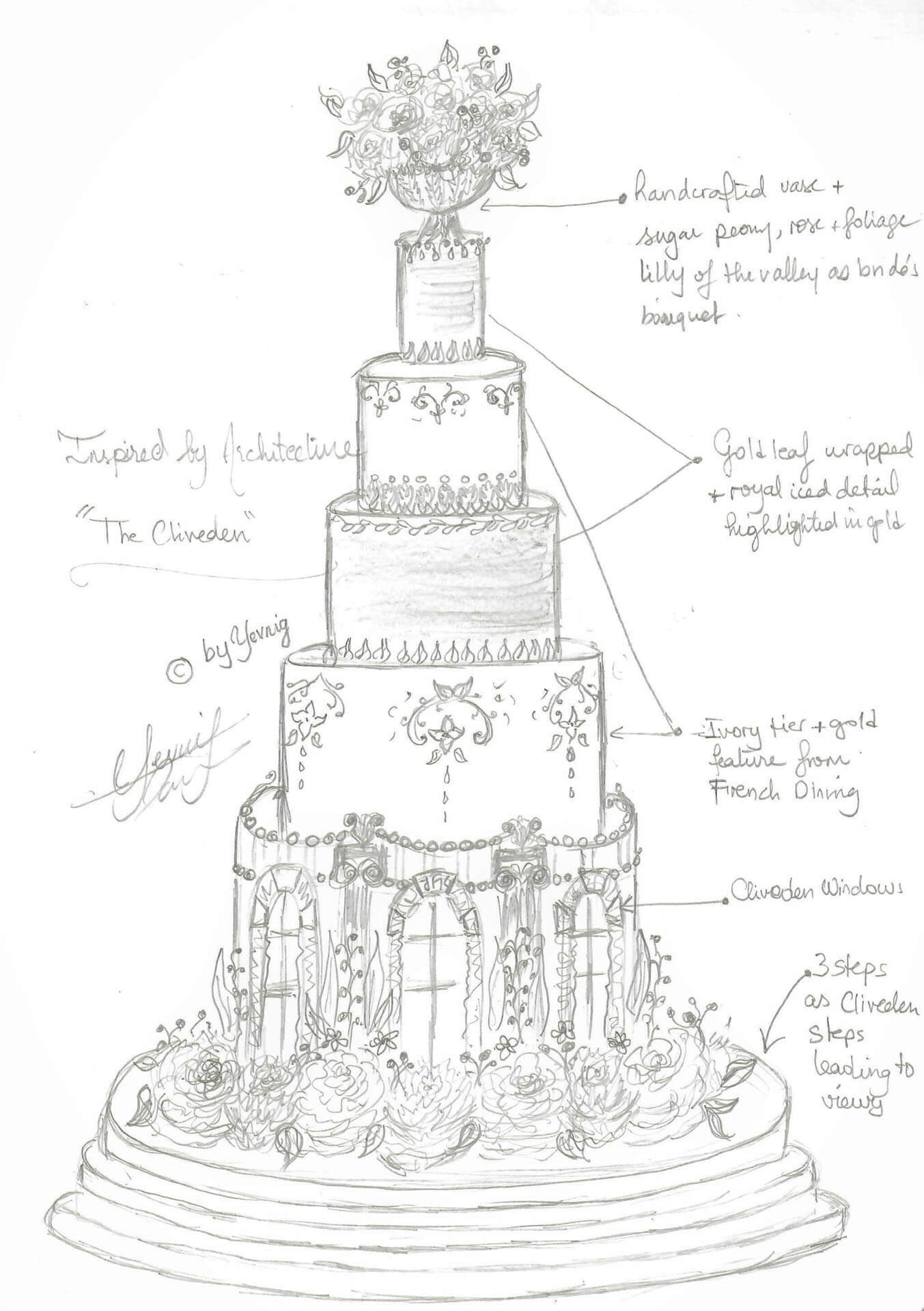 Your By Yevnig experience Luxury Wedding and occasion Cakes The Cliveden Sketch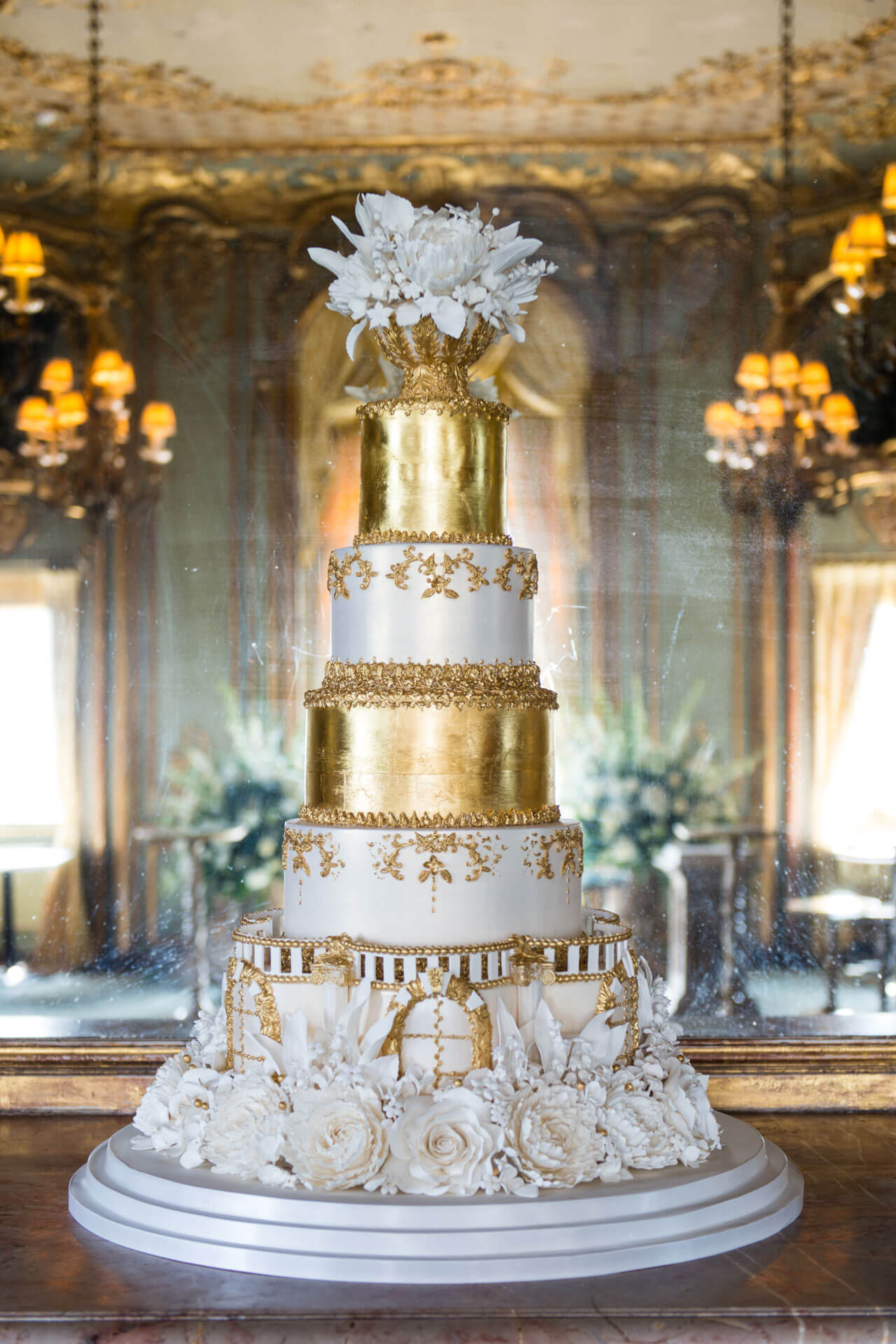 Your By Yevnig experience Luxury Wedding and occasion Cakes The Cliveden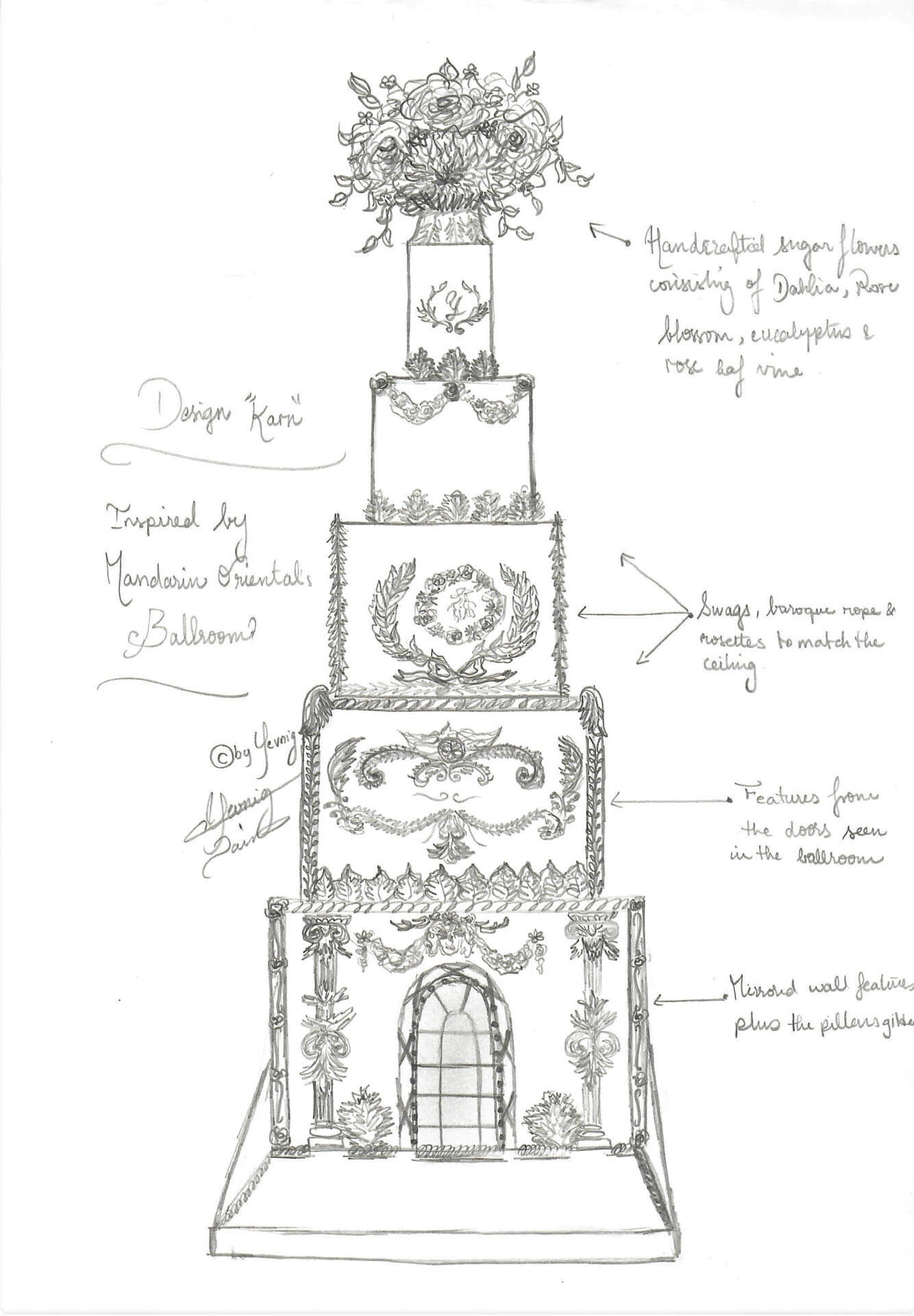 Your By Yevnig experience Luxury Wedding and occasion Cakes Karn Sketch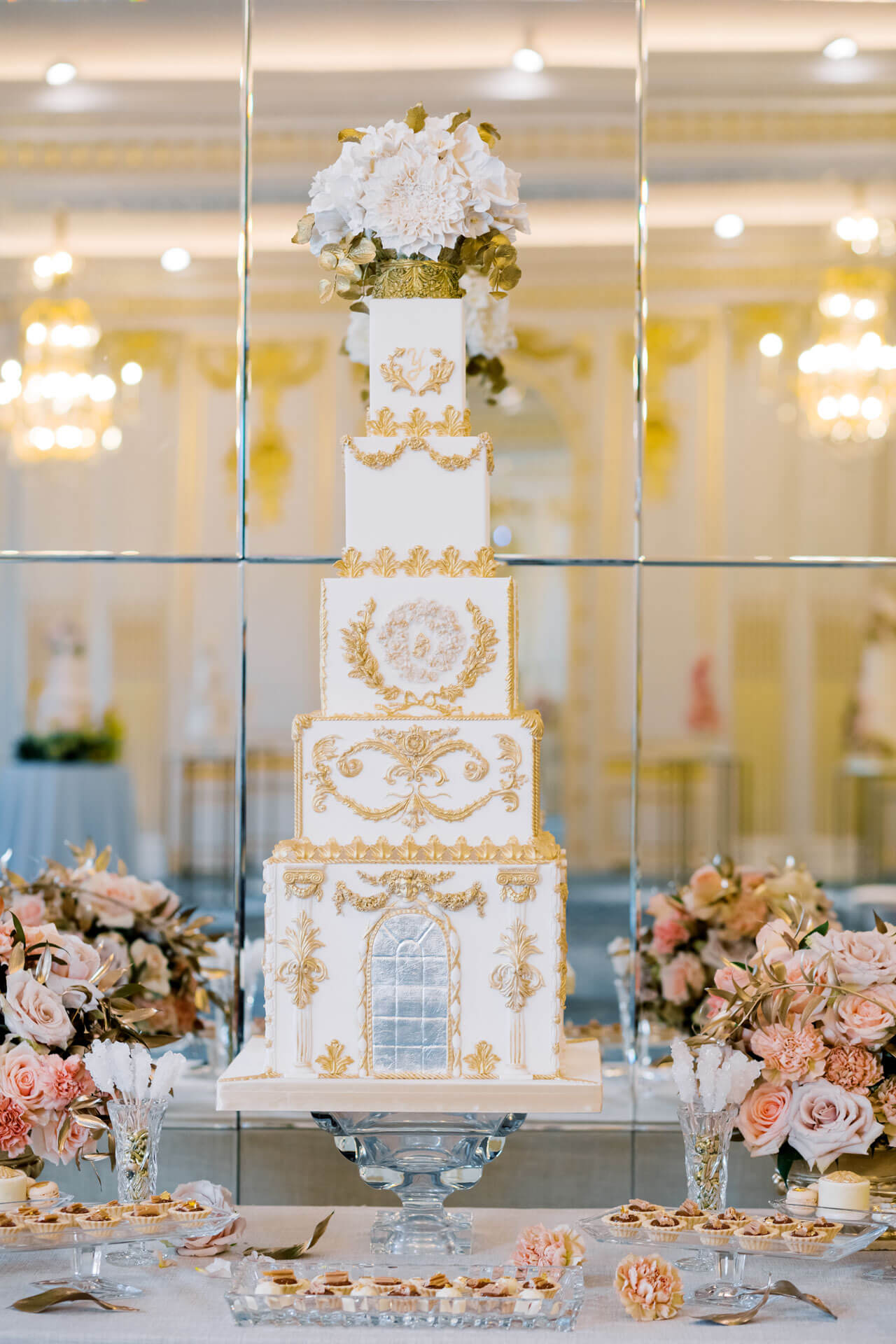 Your By Yevnig experience Luxury Wedding and occasion Cakes Karn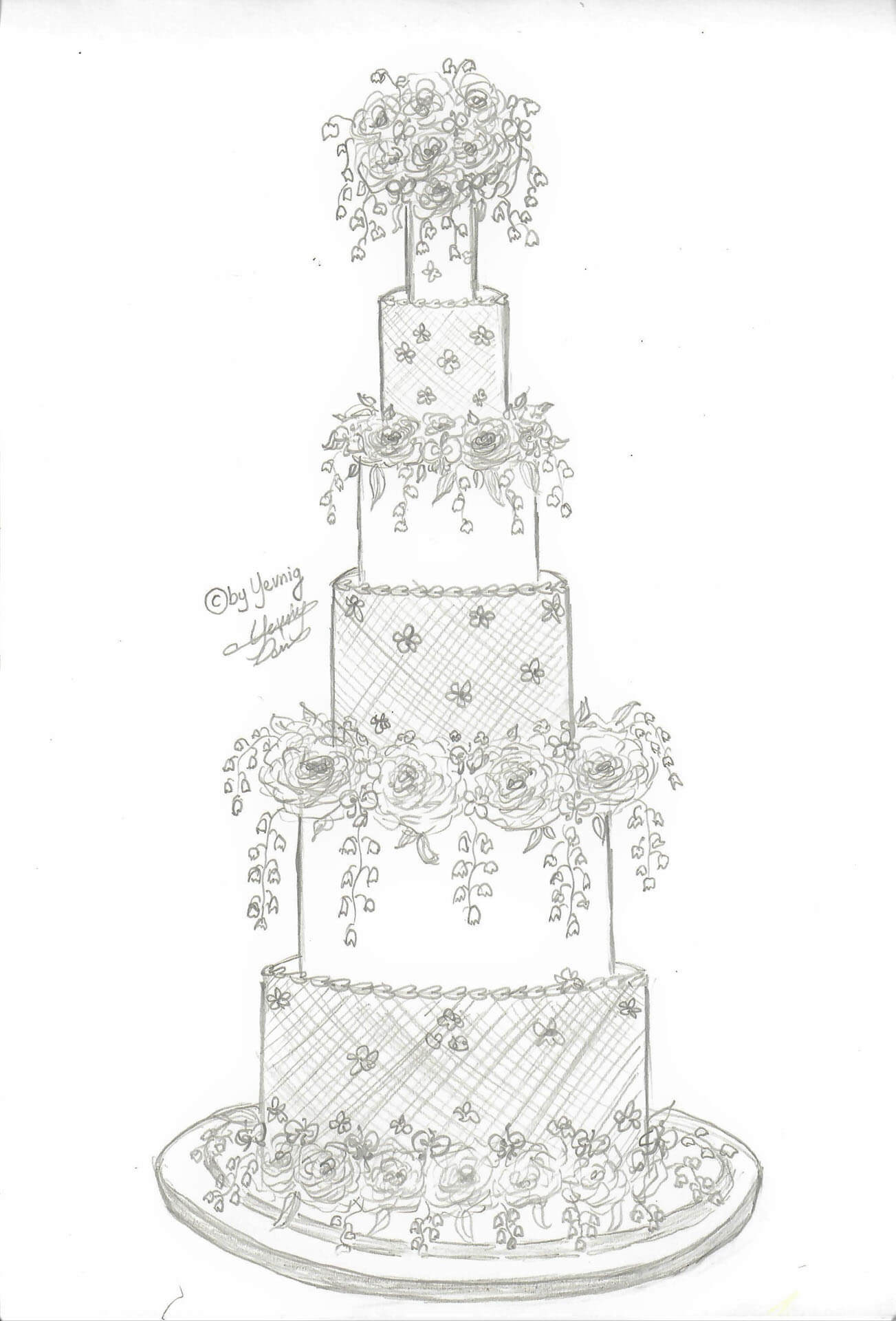 Your By Yevnig experience Luxury Wedding and occasion Cakes Arabella Sketch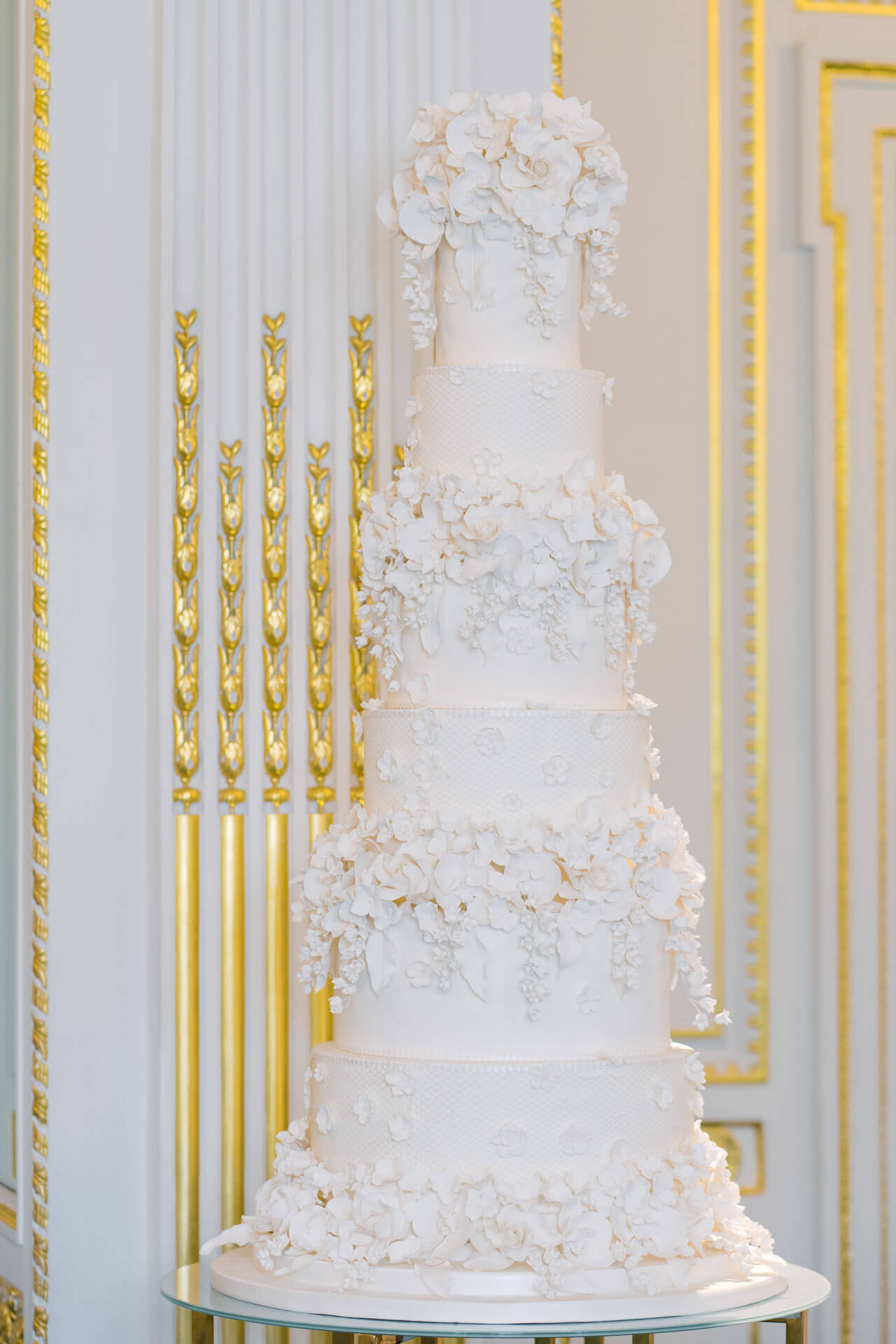 Your By Yevnig experience Luxury Wedding and occasion Cakes Arabella
Connect & Taste – In person, virtually or by call
Every client is special to us. Your journey begins with us from the moment you get in touch. We always encourage in-person consultations; however, understand if you have a busy schedule or live abroad, we can always arrange a virtual meeting, with a box of our signature cake samples posted to you to enjoy at your leisure (UK only). By arrangement only, we can also conduct consultations at your venue or your home.
Attend your consultation with no preconception of design but trust that we will hold your hand right from the start until delivery and safe handover of your beautiful wedding cake.
Prior to your consultation, we check with you if you have special dietary requirements or allergies or intolerance to prepare best for your tasting & design session.
Served in a relaxed atmosphere with complimentary hot & cold refreshments, our tasting experience is very generous and well received. Please come prepared to try plenty of cake!
There is an initial fee for our tasting experience, however this is deducted from the balance, meaning your consultation is essentially free for our clients. *
See award-winning cakes close up. In our dedicated showroom, guests can really appreciate a up-close view of the detail that distinguishes Yevnig's work, including frilling, beading, sharp edging, smooth finishes, creative colour combinations, sugar flowers, gold and silver metallics, chocolate artwork and her royal icing skill.
Following the consultation, our personalised quotation is submitted, capturing all the fine details discussed during the consultation. Upon your booking, an enhanced design of your cake will also be supplied to you capturing the essence of your event.
The design consultation is where our discussed ideas and inspiration will be transformed into your very own unique & bespoke cake design.
We will sketch out ideas for which upon payment of a deposit becomes yours to keep as a beautiful souvenir.
As it gets closer to the wedding day, the real magic begins when we start to create your dream wedding cake. We commence the most important delicate sugar craft elements such as flowers weeks leading up to your big day and then, on the week of your wedding we create and dress your cake with all its intricate touches.
On your wedding day we personally deliver and professionally-setup our cakes at your venue. Liaising with the venue's events team, or your wedding planner we co-ordinate our timings to ensure the most seamless of handovers. We also create a very special handover form which will require signing on our handover. This gives you the ultimate peace of mind and support your venue/catering team by providing all the necessary special dietary, edible and non-edible information for the best experience of enjoying your cake.
Now it's your moment! Relish the ceremonial first-cut and share the love with a slice of our luxury cake flavours for every guest. Did you know that the ceremonial first-cut is a time honoured tradition where the couple feed each other with cake, to show their union and commitment to provide for each other in their journey ahead as one. *Please consider that the demand for our cake designs are high, particularly in the holidays and the peak of Spring / Summer season, therefore if you wish you can "secure your date" in our diary with a non-refundable deposit against your cake and we can hold your design consultation later to avoid disappointment. We fully understand that wedding plans progress and details may evolve over time. Our consultative and flexible service allows for minor design amendments up to six weeks prior to the wedding date.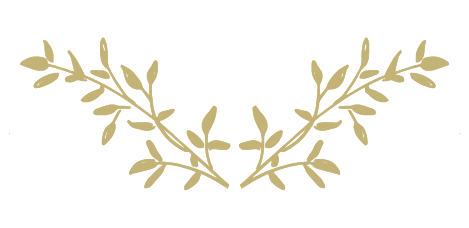 "When deciding on our wedding cake we knew it had to be By Yevnig. Yevnig's personalized service and patient nature led to her creating the most incredible cake! Our cake catered for a number of dietary needs including gluten free and vegan. Yevnig took elements of our venue and incorporated them within our cake as well featuring our monogram too. She created a work of art! Thank you so much! " Milan & Jai x, London Begin your cake journey!
Whether you're planning your dream wedding or celebrating a special occasion, get in touch to start your By Yevnig journey.