From the moment that Emily shared with me that she had chosen a stunning couture applique lace embroidered dress by Phillippa Lepley, there really was only one design for the wedding cake!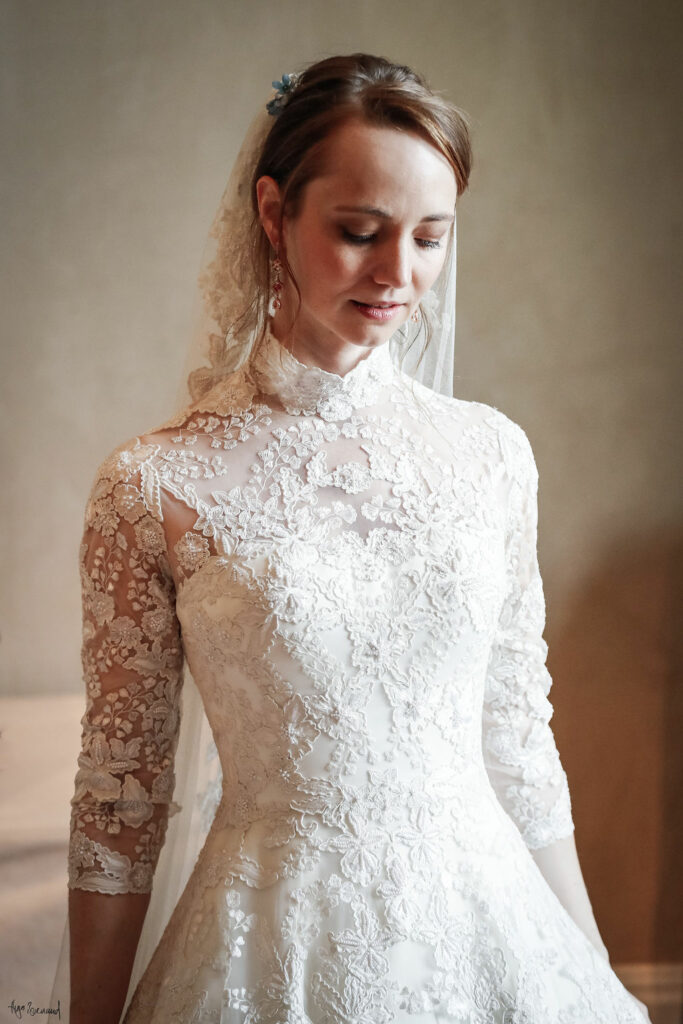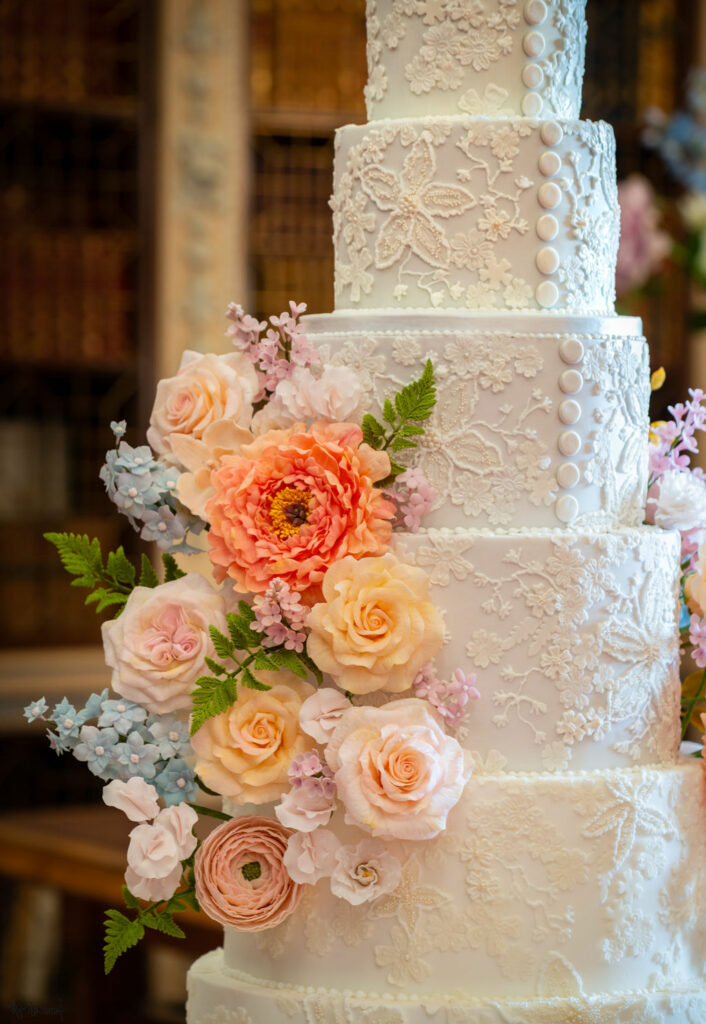 Inspiration
The stunningly beautiful 'Marielle Maiden's Fern' design by Lepley is the most exquisitely hand-embroidered gown which offered so much inspiration to draw upon.
Mirroring the appliqué from the dress, the 7-tier cake was adorned with hand sugar-crafted floral decorations incorporating the maiden fern, primrose and orchid detailing from the couture gown. Additional decorative elements featured a row of buttons on the top four tiers, satin ribbon and pearl beading.
Statement sugar-crafted bouquets of English garden summer flowers including peony, rose, ranunculi, sweet pea, and delphinium bloomed from either side of the cake with a bowl arrangement sitting atop.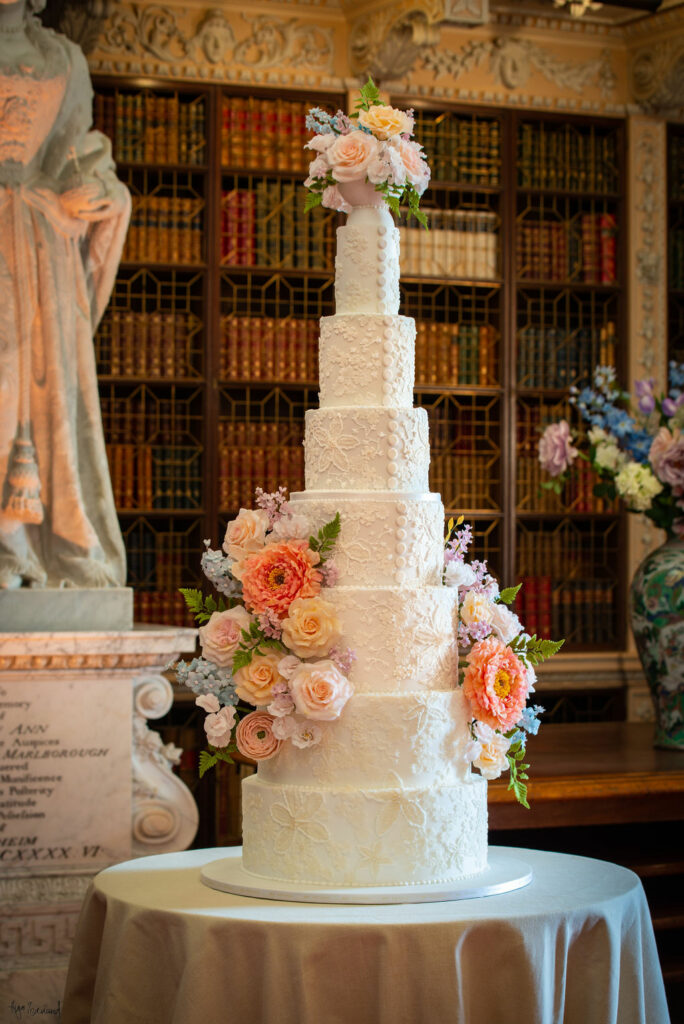 Flavours
The couple chose a variety of flavour pairings, keeping the top tier as keepsake and serving the rest to their guests in the evening. One tier had a very pretty effect when cut, with strawberry Champagne blush sponge combined with alternating layers of fluffy white vanilla sponge and raspberry fruits with raspberry Swiss meringue buttercream and dark chocolate truffle.
For another tier, zesty fresh lemon sponge with blueberry fruits was paired with a layer of wild blueberry preserve and a lemon Swiss meringue buttercream filling finished with a delicious wite chocolate truffle coating.
Sponge in a delicate pink hue, infused with a layer of strawberry preserve with strawberry Swiss meringue buttercream filling, and a fruity ruby chocolate truffle coating was also chosen. A fluffy white vanilla sponge with raspberry fruits layered with raspberry Swiss meringue buttercream filling, with fruity ruby chocolate truffle coating chosen for another.
Our wedding was like a forest in a palace. Yevnig was able to create the most beautiful flowers that were identical to those trailing along our dining table. She had the brilliant idea of matching the wedding cake to the dress, mimicking the buttons and embroidery, which gave the cake an elegant and completely unique look. It was the most beautiful cake we have ever seen and we loved all the flavours, especially the strawberry and Champagne.

Roland Orzabal and Emily Orzabal
The Wedding Styling
Having been forced to postpone the wedding twice due to the pandemic, our couple were finally able to celebrate with friends and family on a warm spring day in 2022 in the fabulous setting of Blenheim Palace.
The hugely impressive venue with its 18th century Baroque architecture was transformed with colourful tablescapes and floral décor designed and curated by Bespoke Events London and London florist Nikki Tibbles from Wild at Heart.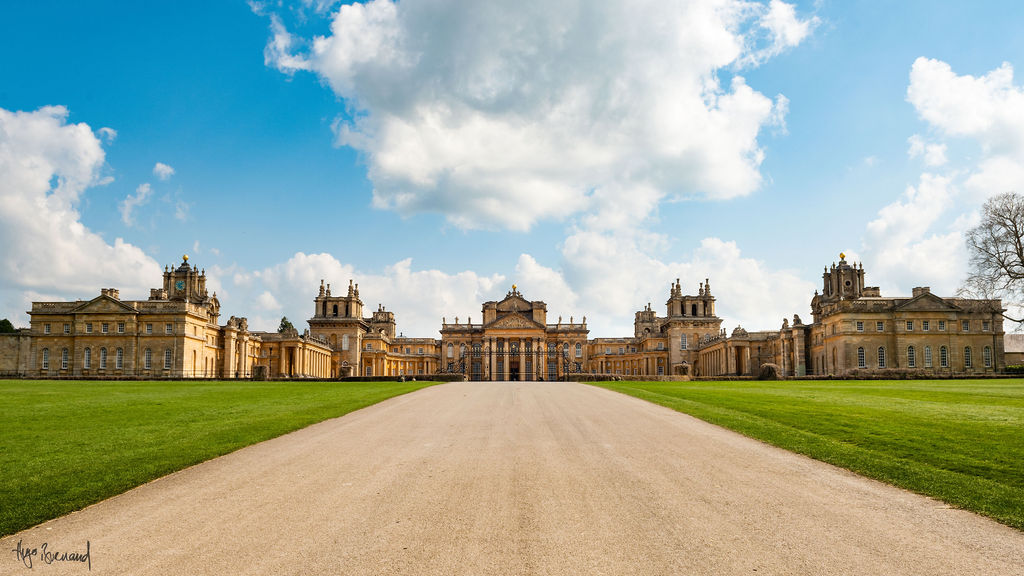 Gorgeous table settings with blush pink charger plates edged in gold and decorative dinnerware were completed with luxury crystal glassware and ornate cutlery. And the tables were full with fresh cut versions of the florals found on the cake with soft blush David Austin roses mixed with pastel yellows, blues of the delphinium, purples and bright pops of coral from the open peonies. A floral delight!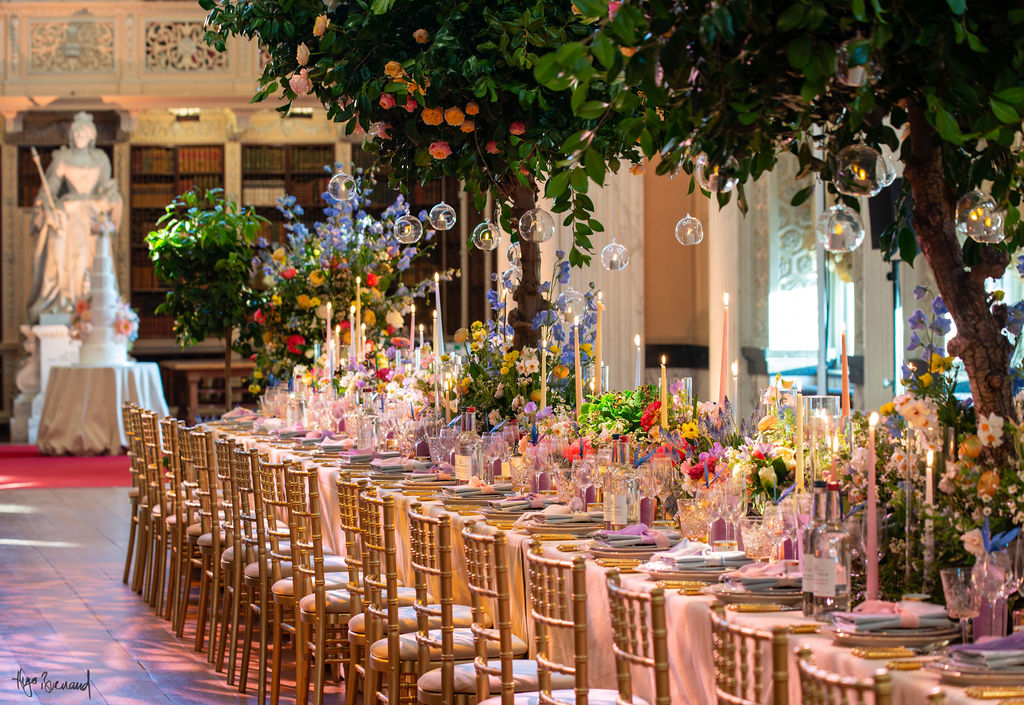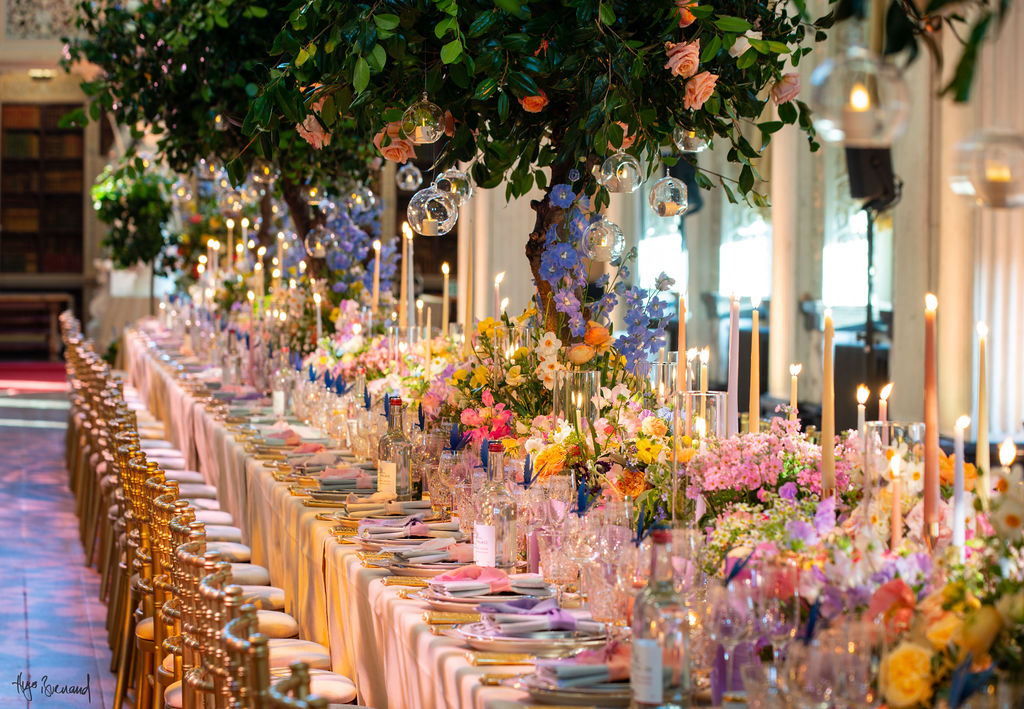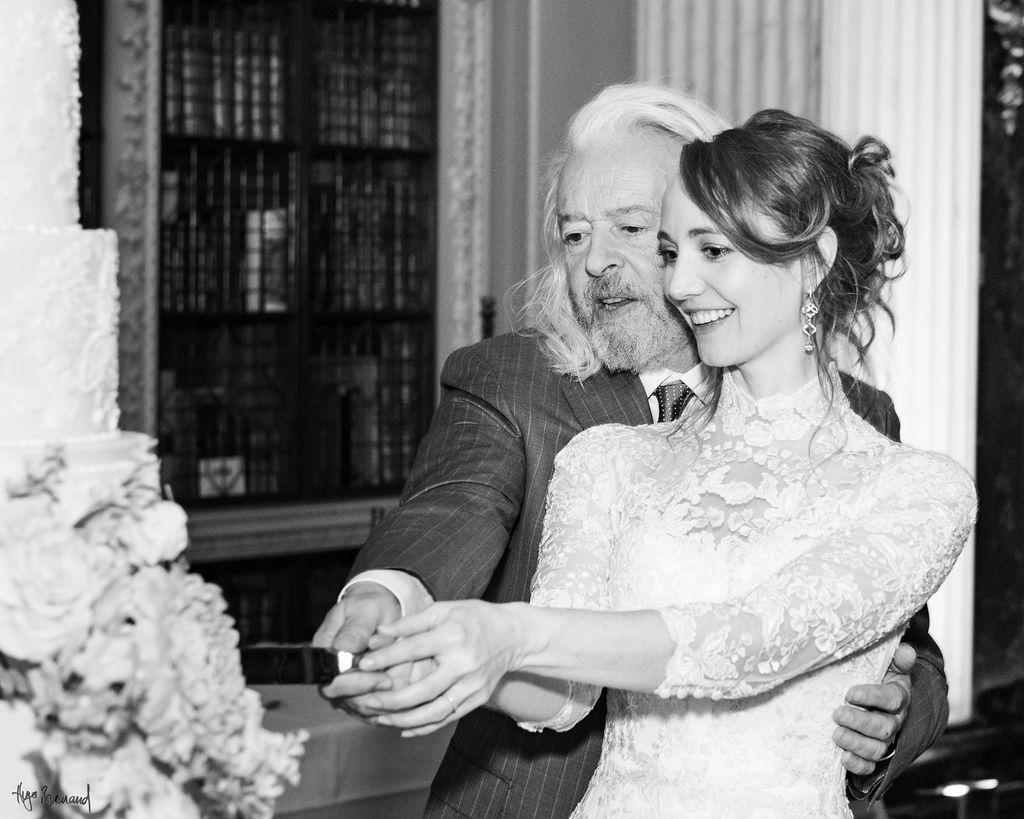 The Wedding Team
Venue: Blenheim Palace
Photography: Hugo Burnand
Production, Planning & Styling: Bespoke Events London and Emma Westacott
Florals: Nikki Tibbles, Wild at Heart
Dress: Phillipa Lepley
Rentals: Options Great Hire and Duchess & Butler
Stationery: Cutture
Kind Words
The stunning cake was one of the mentioned highlights for our guests. Yevnig is also a complete joy to work with. She is kind, creative, and respects your vision for your wedding. I have to say, because of Yevnig's positivity, professionalism, and passion for cakes, my calls and meetings with her about cake were some of the most exciting and fun aspects of my wedding planning. We even bought a miniature cake a year later for our anniversary, which she gladly created for us. We certainly will use her again for any cake we may need in the future.

Roland Orzabal and Emily Orzabal
Contact By Yevnig
Your By Yevnig bespoke wedding cake journey starts with a consultation. We'd be delighted to hear from you. Please contact us via our enquiry form.