It is with immense pride I am pleased to announce my new company branding and website have launched! By Yevnig is at the start of a new adventure and I'm so excited to be sharing this news with you. As part of the journey from Unique Cakes by Yevnig to By Yevnig, we had the pleasure of arranging luxury branding photoshoot in London, along with the most wonderful and inspirational wedding creatives at The Mandarin Oriental, Hyde Park and an amazing team of wedding professionals.
I am pleased to share some of the highlights with you.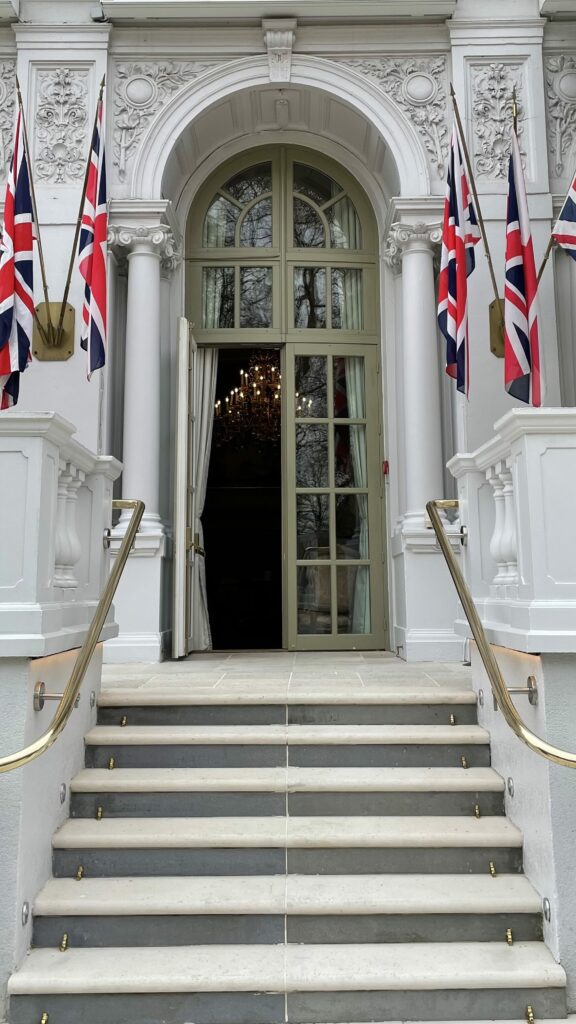 The photo shoot brought together creative talents from across the wedding industry. It was a delight to be back together once more, after many months of lockdown and the uncertainty surrounding the events business at the time.
I had spent much of lockdown reconnecting with fellow creatives and planning the future for the business, enabling me to put into place, an action plan for an exciting re-brand and new website.
For those of you who have been through this exercise, you will know that it doesn't happen overnight! And so plans were devised, ideas formulated and creative teams engaged. Alongside this, I was also putting the finishing touches to a number of brand new wedding cake and dessert table designs to celebrate and complement the refreshed brand. It was a busy time!
The photoshoot was a fabulous opportunity to showcase these new designs, creating beautiful images and videos for the new website.
My huge thanks go to everyone who joined me on the day and who have continued to support me through this rebranding exercise. The creativity and dedication you have shown has been humbling. With your support, I am so proud of my new site which allows By Yevnig to shine.
The Photo Shoot
Under the stylistic expertise of Melinda from Luxus Events, the day showcased the beauty and creativity of wedding cake design. With this latest collection drawing on inspiration from art, history, architecture and fashion, it married exquisite decorative detail with perfected cake flavours and textures. Working with Melinda and Karn, Mandarin Oriental's in-house event planner, our vision came alive in the venue's beautiful, and recently re-gilded, grand ballroom.
The room itself was the source of inspiration for my centrepiece statement cake and dessert table which incorporated the golden decorative panels and mirrors all around. Capturing the day so beautifully were the inspirational Inna from And Your Story and Aziz from Muse Motion Pictures. Their creativity allowed the cakes to be centre stage and for the room to show its graceful beauty.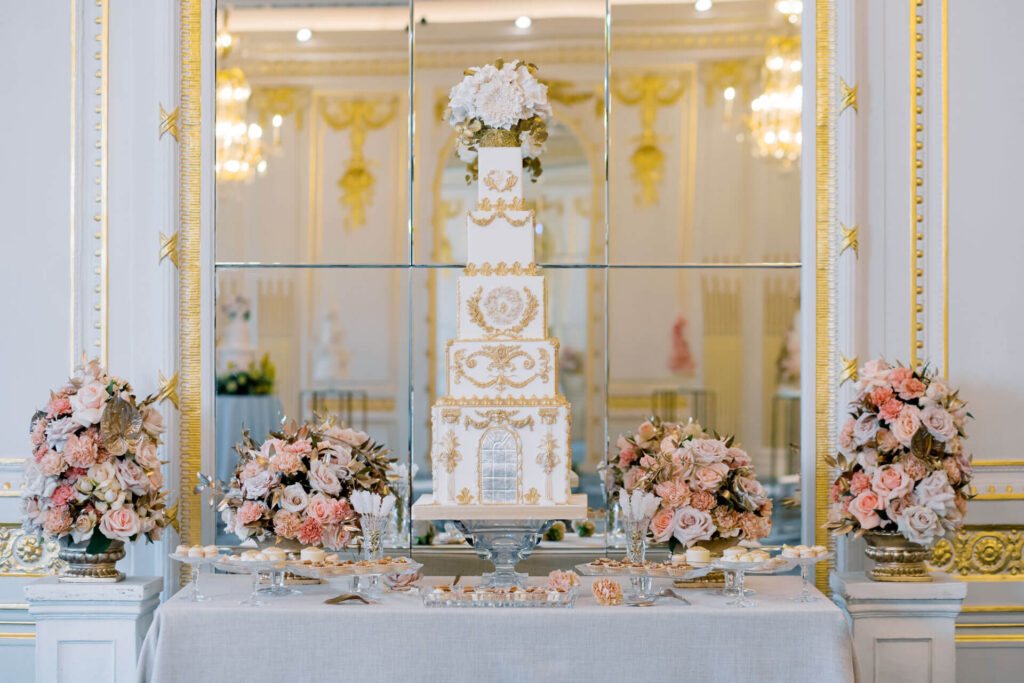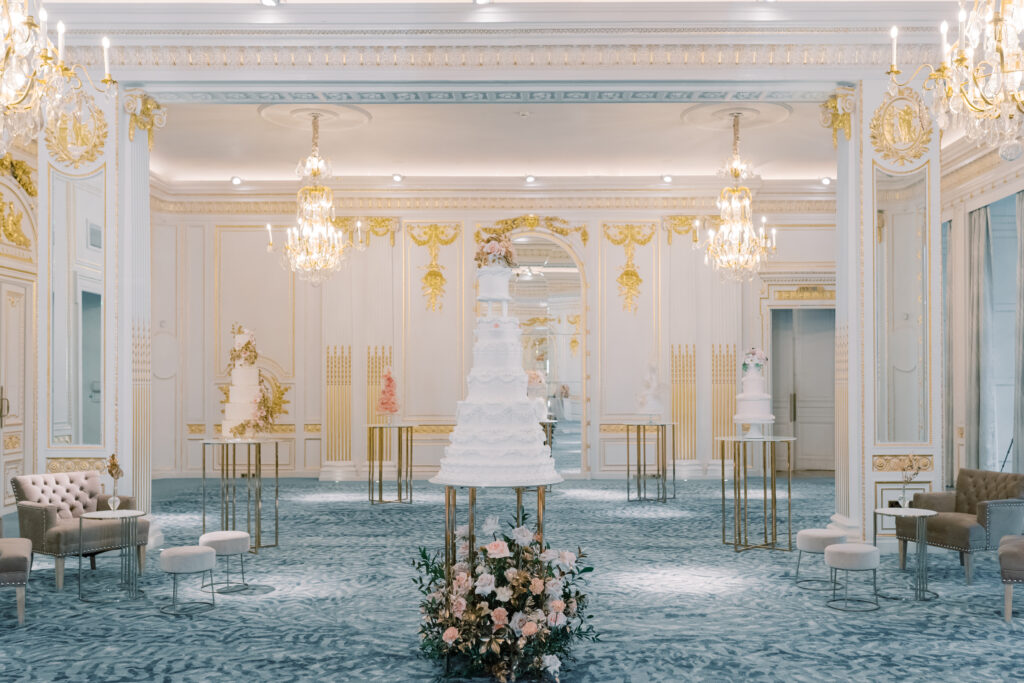 Dressed in beautiful gowns from Blackburn Bridal, makeup by the fabulous On The Seen London and hair styling by the talents of Gianmarco Catapano, we were treated to violin recitals, singing and wonderful dancing as the collection was captured on film.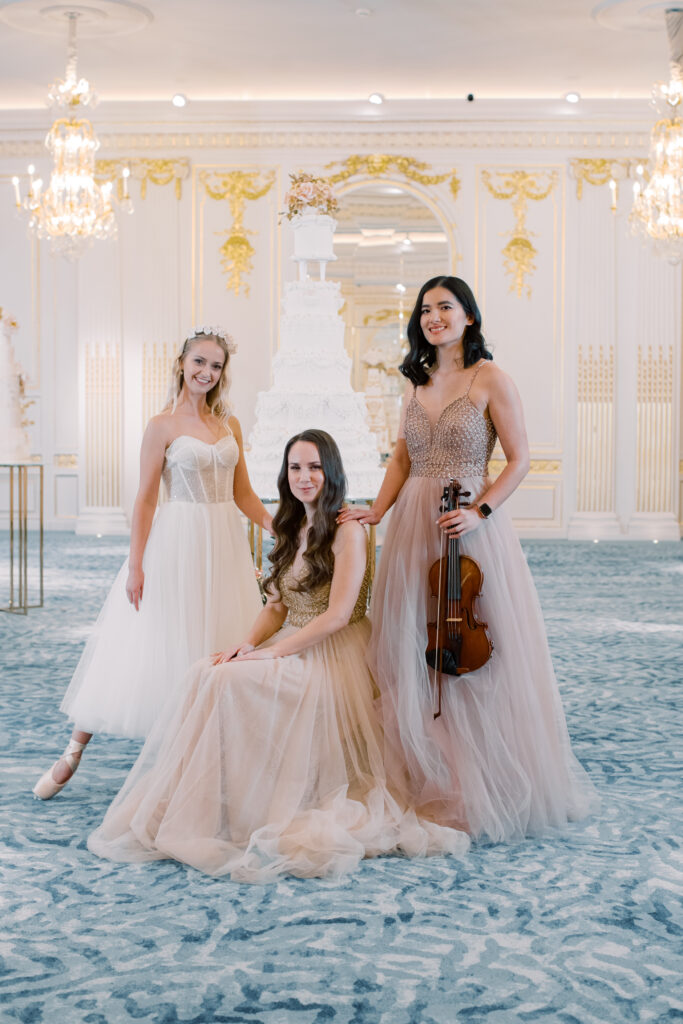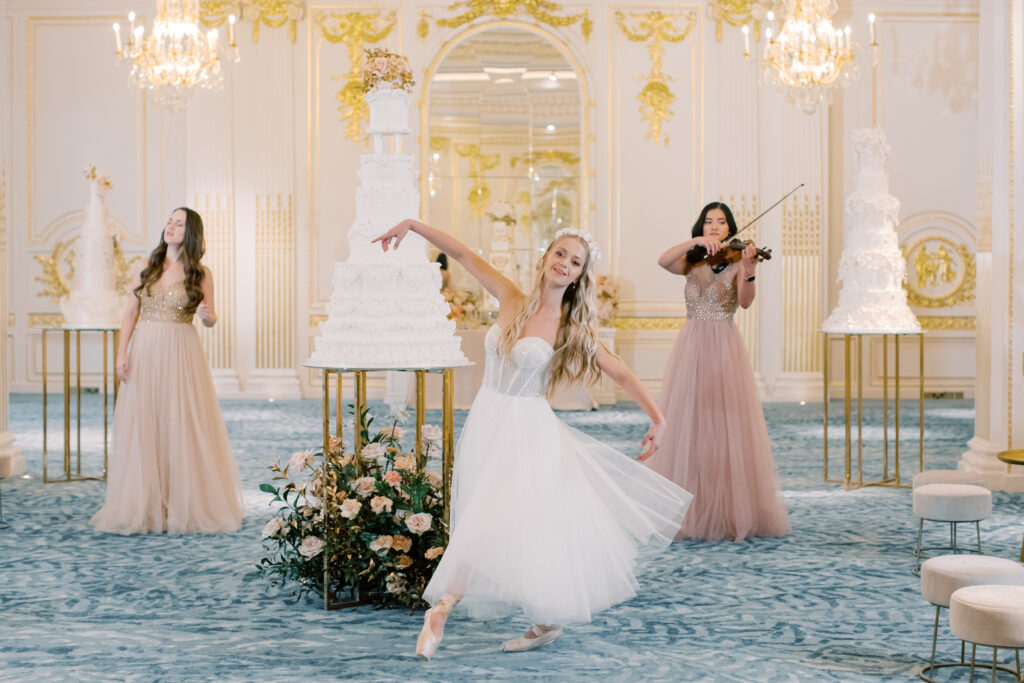 The collection of nine statement luxury wedding cakes, dessert tables were positioned on stylish plinths and tables supplied by Lounge and Linger with Cassa di Gaia Ltd linens. Fresh florals were provided by the amazing talents of Michal & Charlotte from Bloominghaus, whose flowers decorated the room magnificently and adorned the cake tables.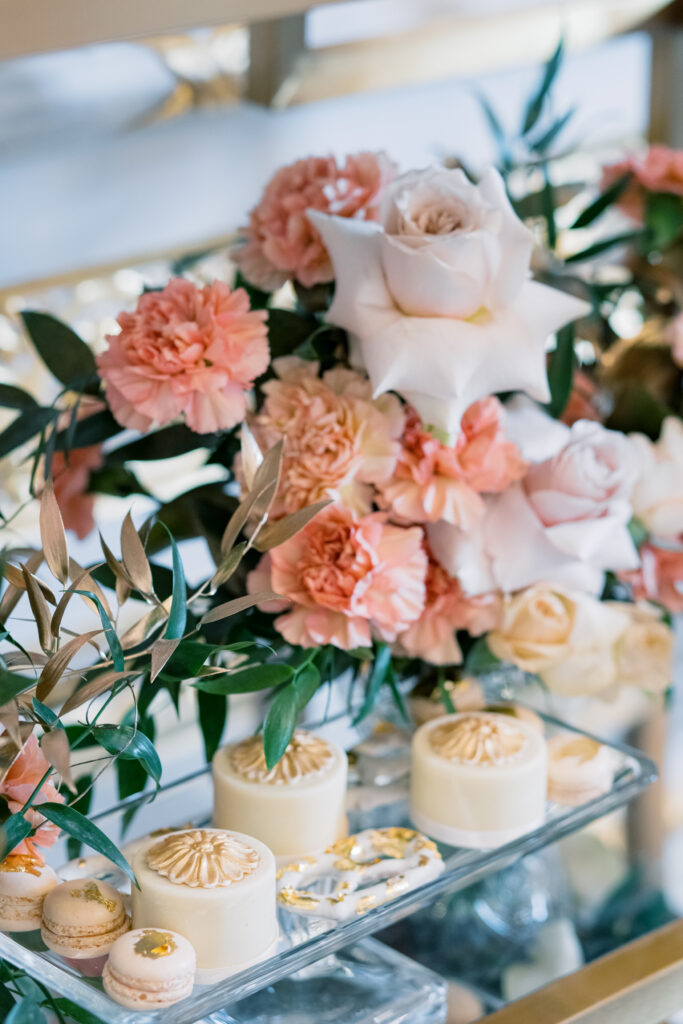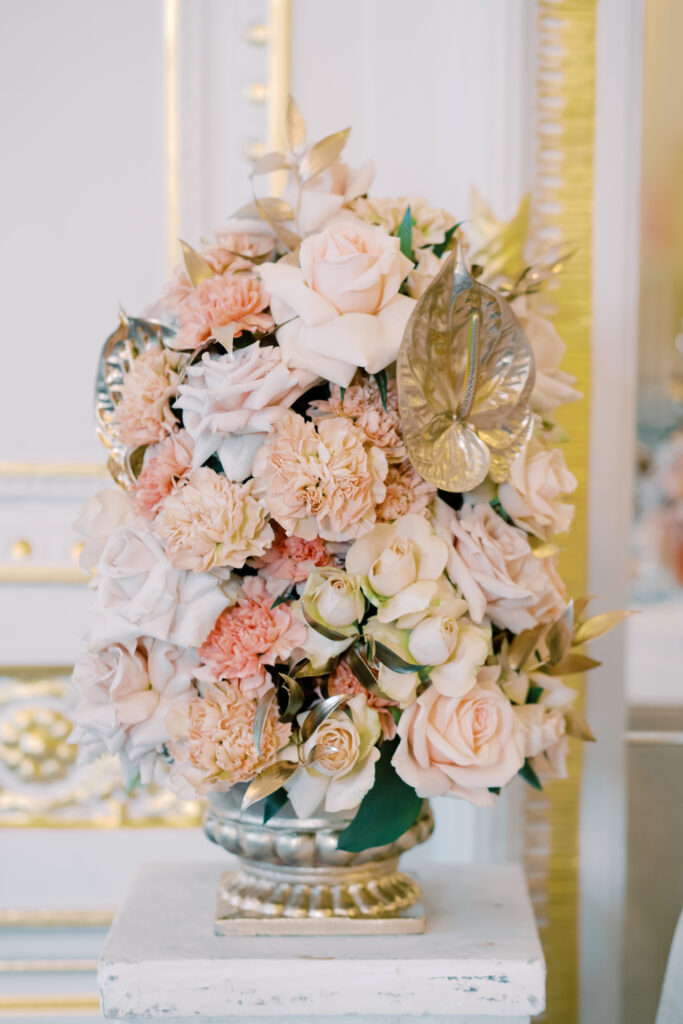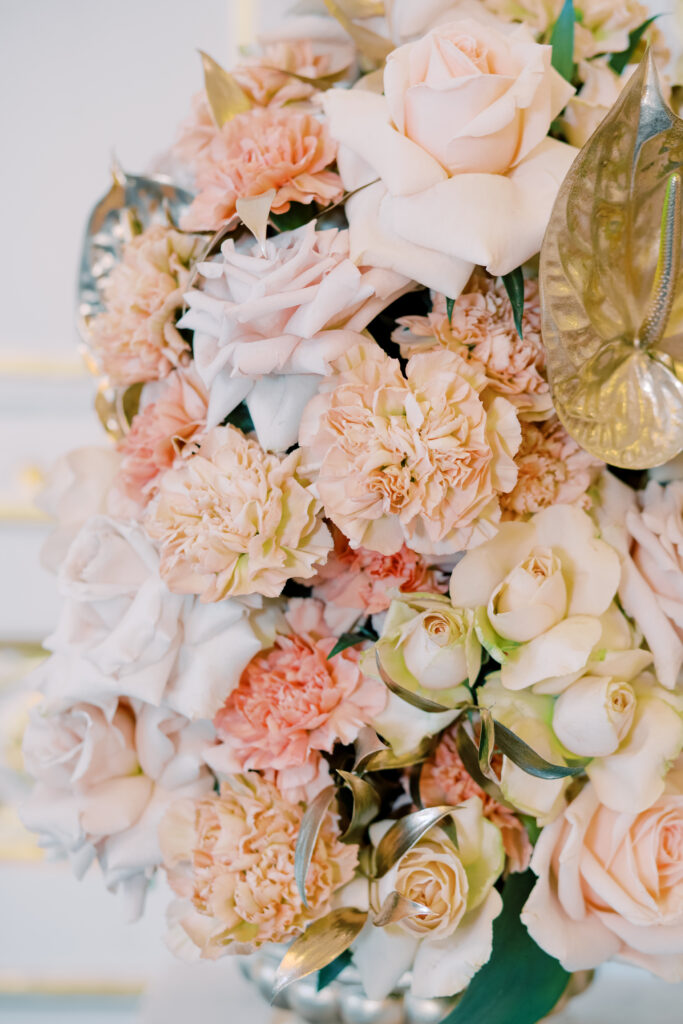 As if our day couldn't get any better, we were even treated to a ride past by the Household Cavalry, exercising on Hyde Park, reminding us of the many links to Royalty that this historic hotel boasts. The sprung floor of the ballroom has hosted many a society party and was even the place where Queen Elizabeth II and her sister, Princess Margaret learnt to dance.

Beauty in Detail
Every element of the collection was captured in the most exquisite way. Venue, dress and floral design big inspirations for my cake designs and Inna & Melinda collated aspects of these inspirations to show the details in all their beauty.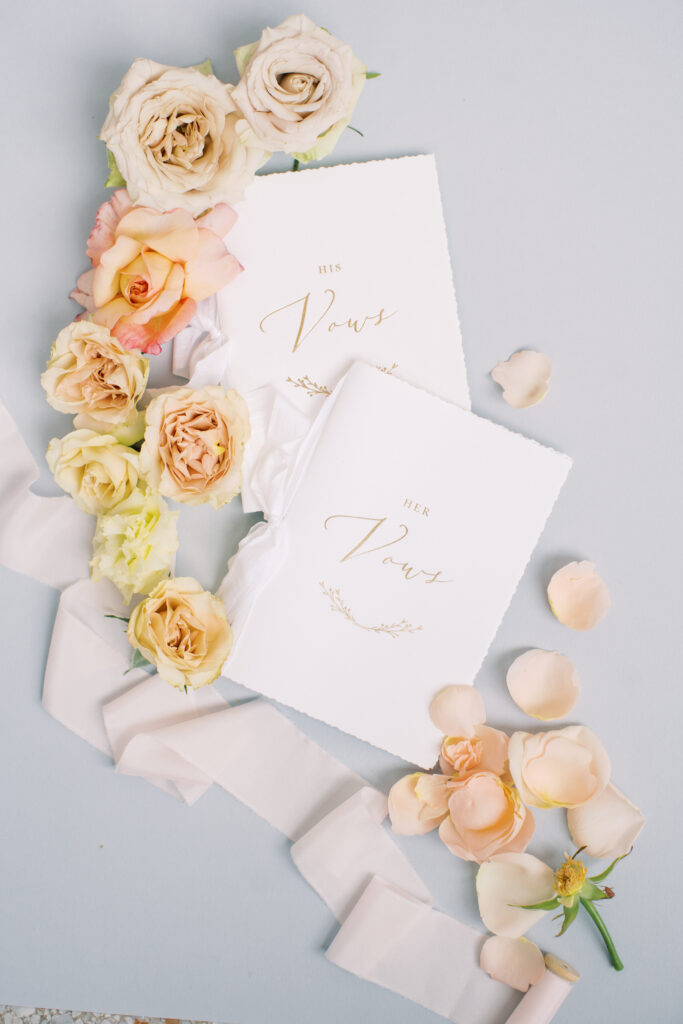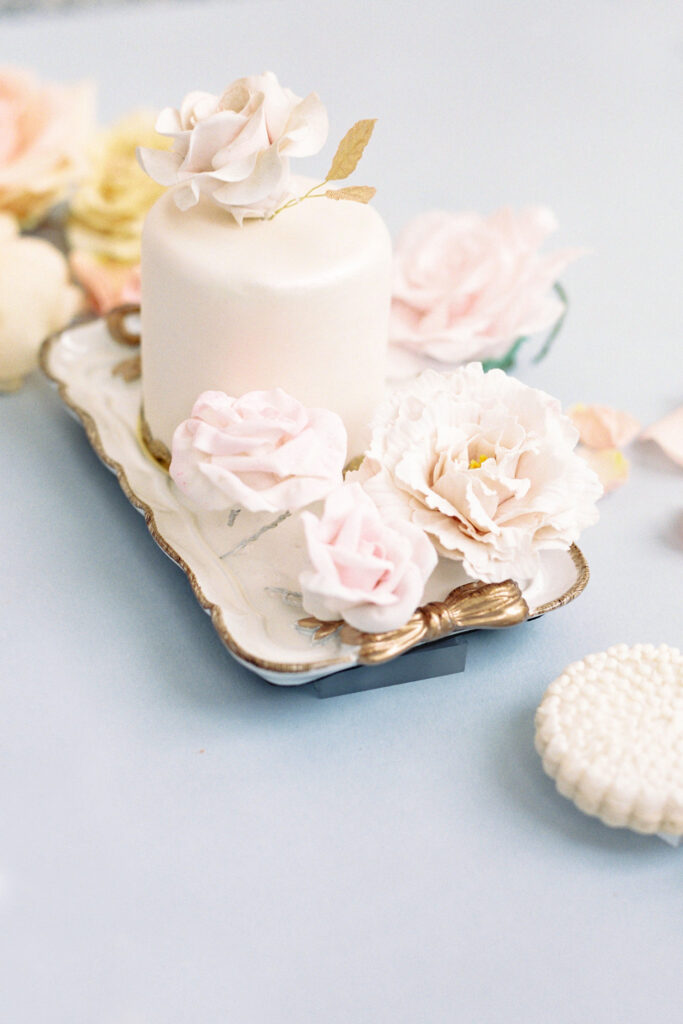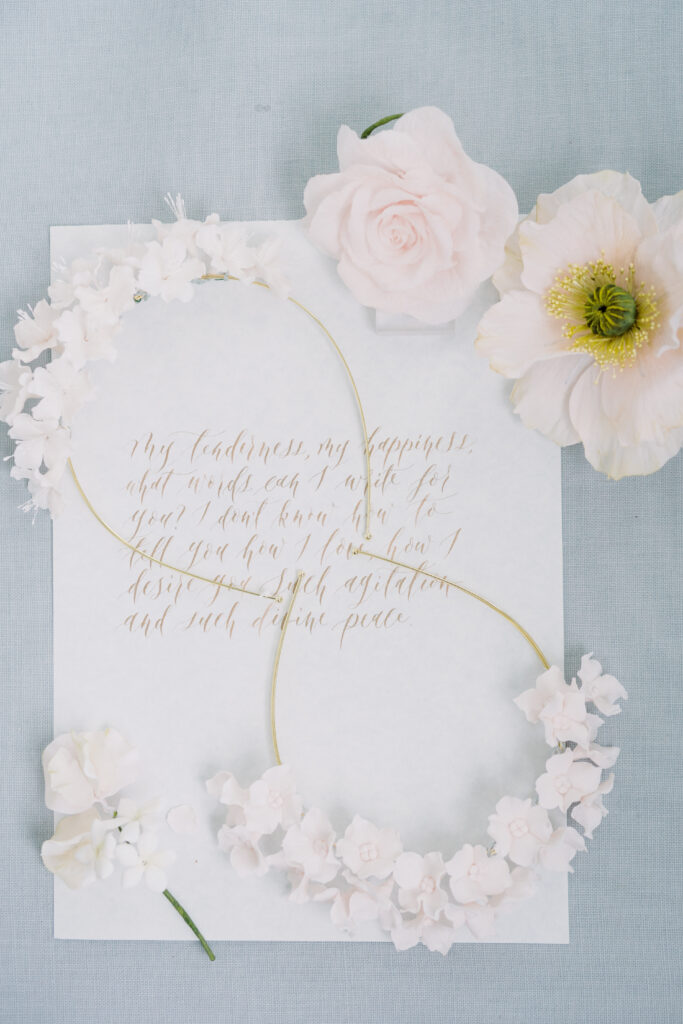 The Collection
This newest collection of luxury cakes offers an elegant choice for a range of events from weddings of any scale, from an intimate gathering to the grandest of celebratory life moments and can be adapted to sit as centrepieces for sumptuous dessert tables. As is the bespoke nature of any luxury cake By Yevnig, these new designs may provide inspiration for the starting point for a couple's unique cake, embodying all the elements of their special event.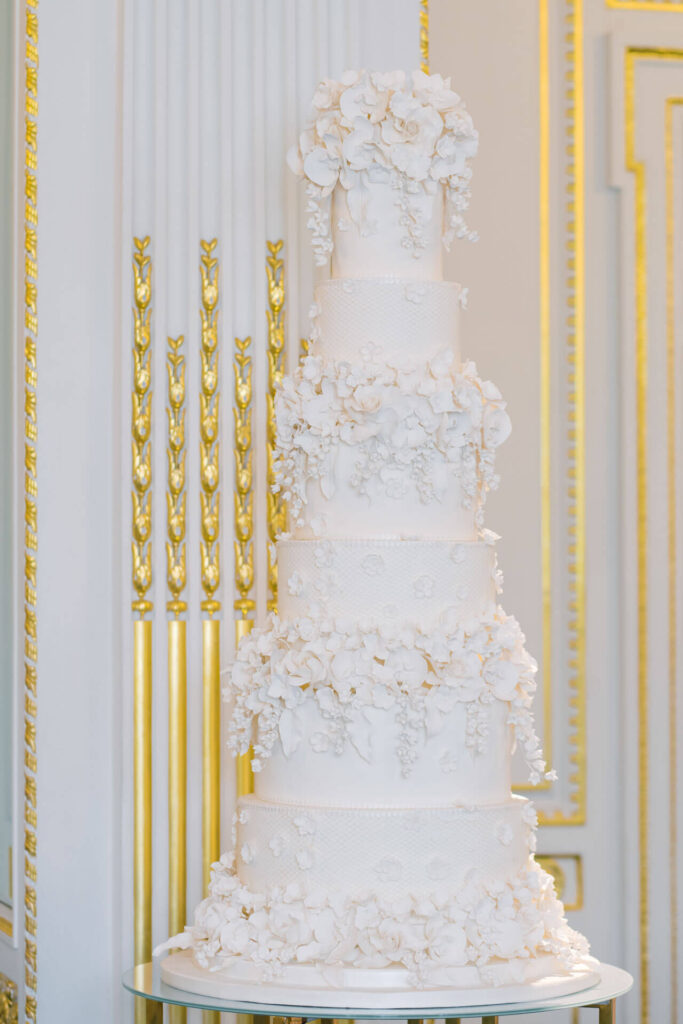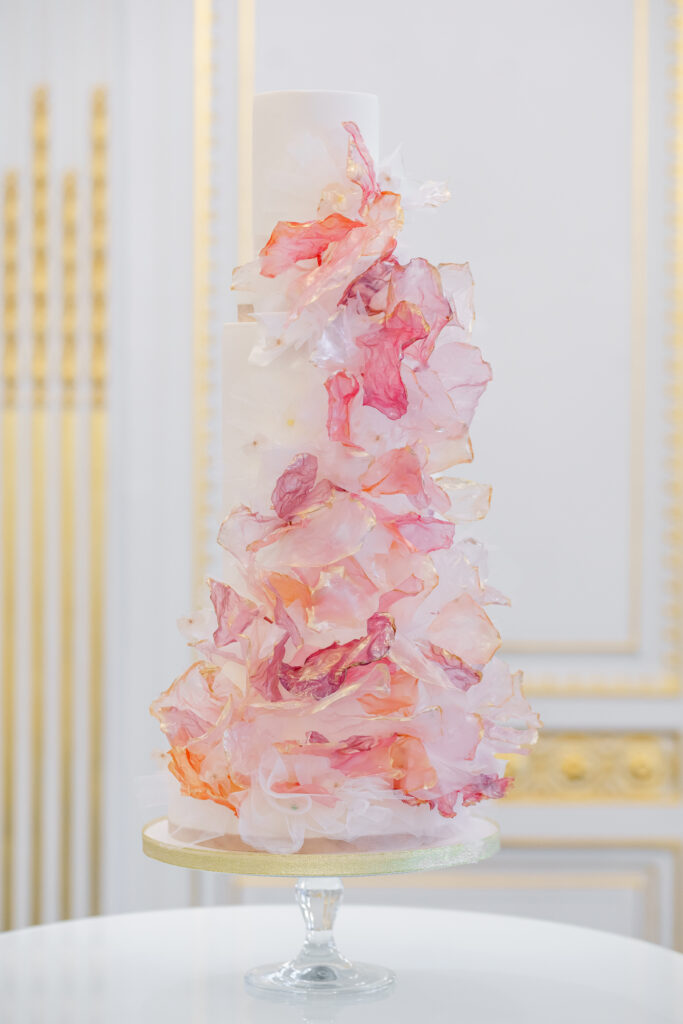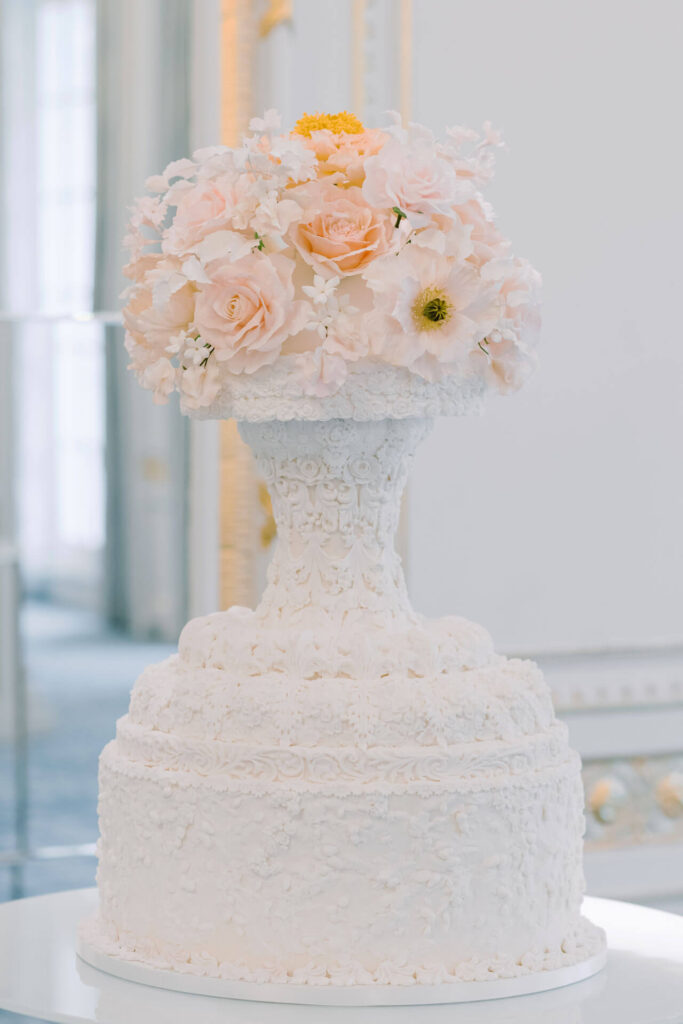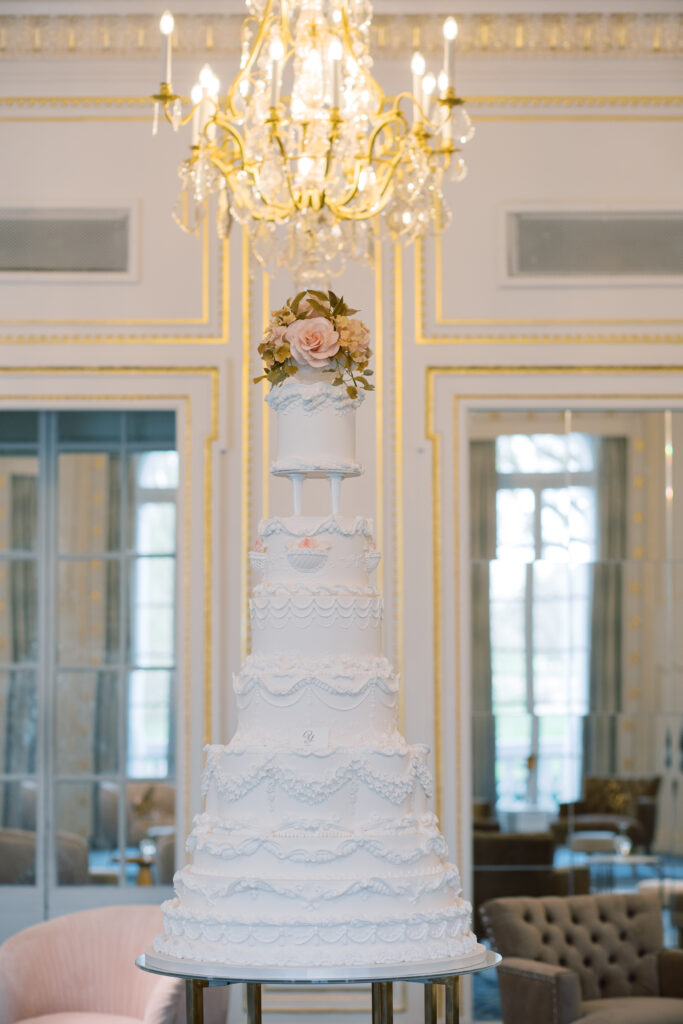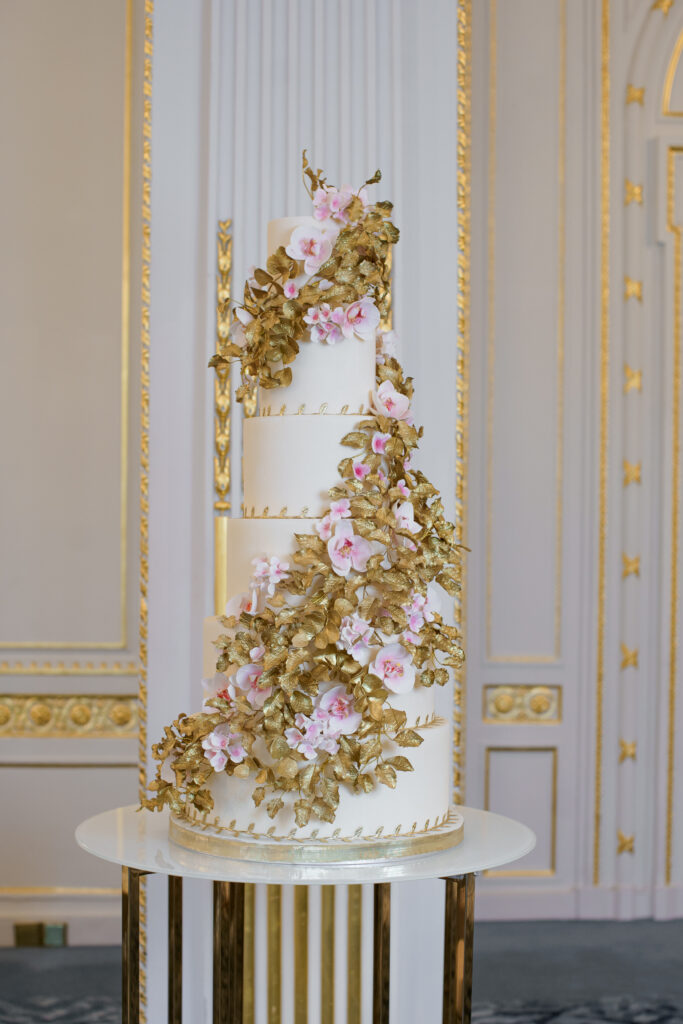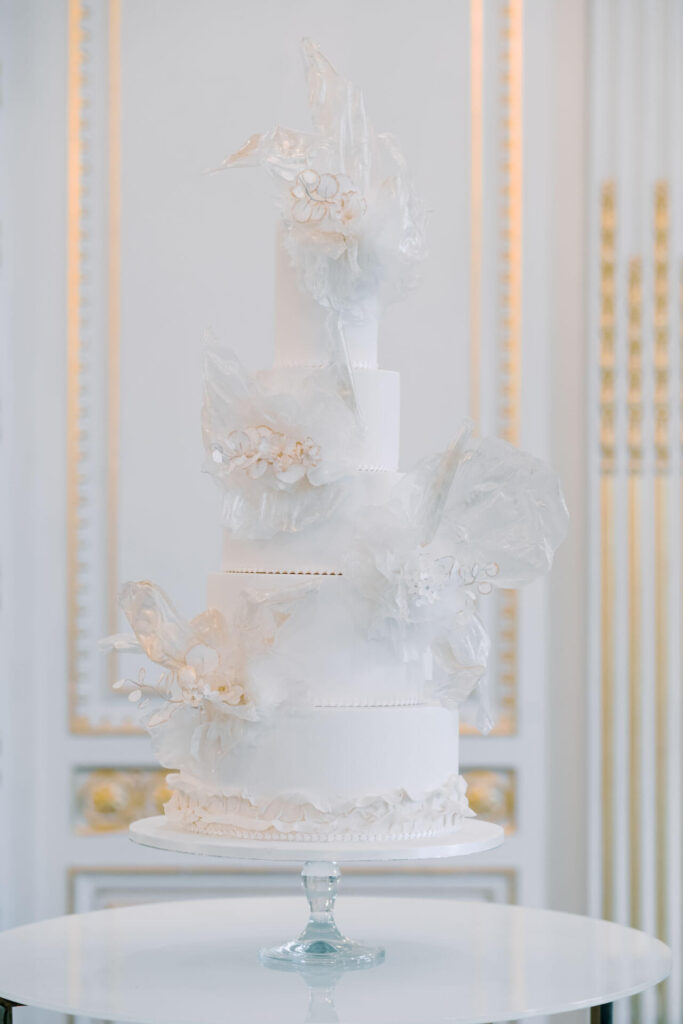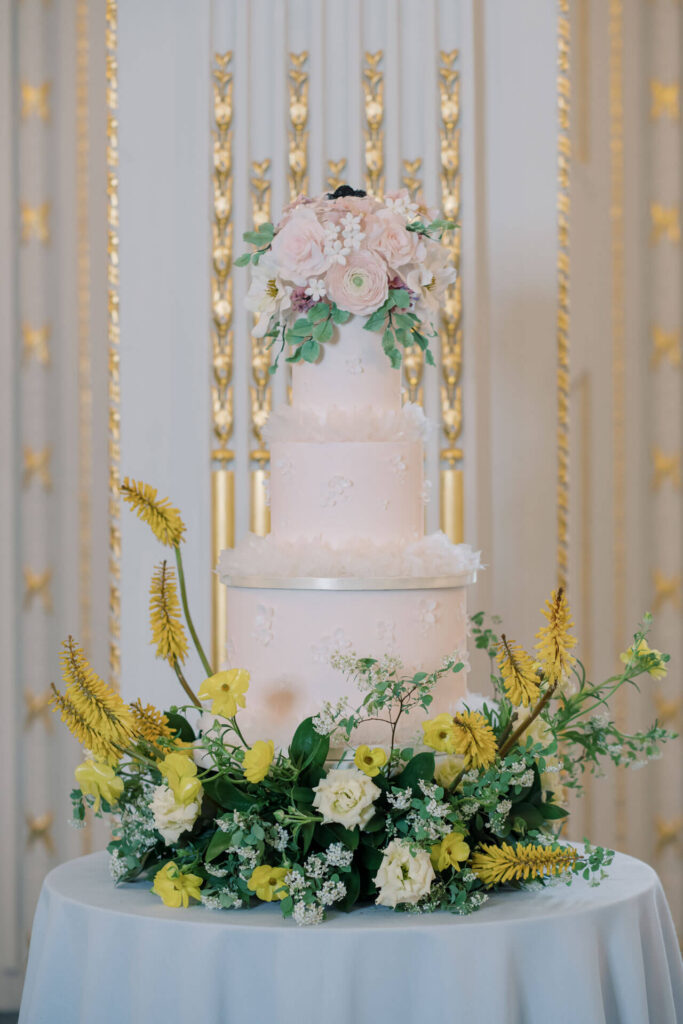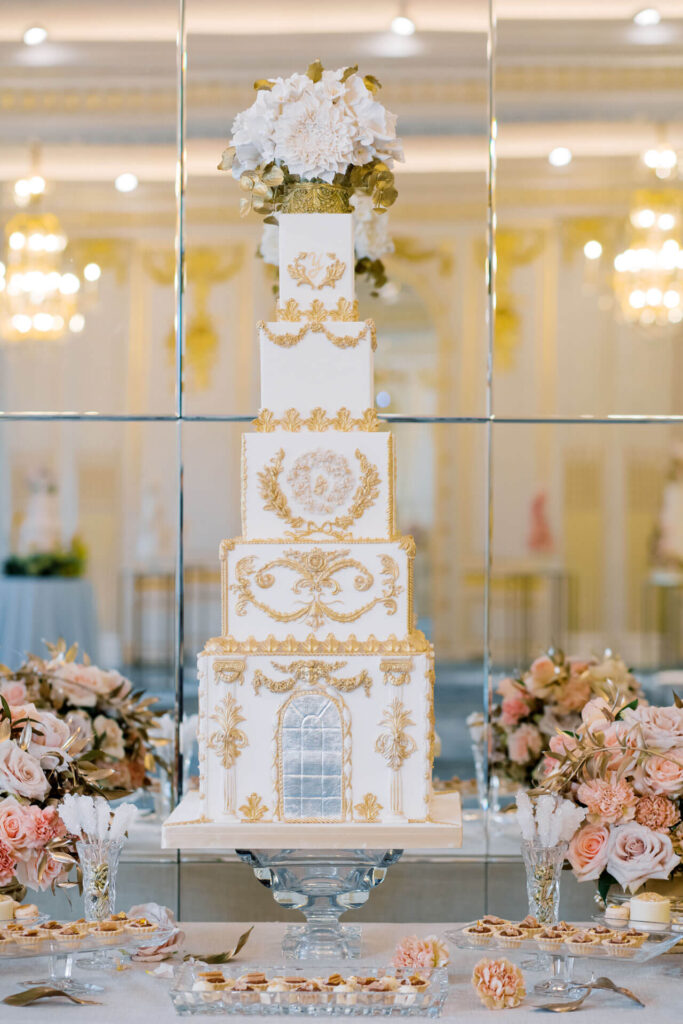 A personal thank you
I'm ending this insight into our beautiful day with a personal thank you to those who joined me on the day. To everyone who helped me prepare for the day, to my team who work alongside me, and especially to Melinda for her wonderful planning and making sure that everyone was in the right place at the right time!
A huge thank you also to the wonderful Inna and Aziz for putting me at ease during my own shoot. Your words of advice were much needed! And thank you to Gianmarco and Laura Kate for the fabulous hair and makeup.
The day was truly a wonderful experience and the start of the blossoming and rebirth of my business as it has now evolved to By Yevnig.
Thank you all!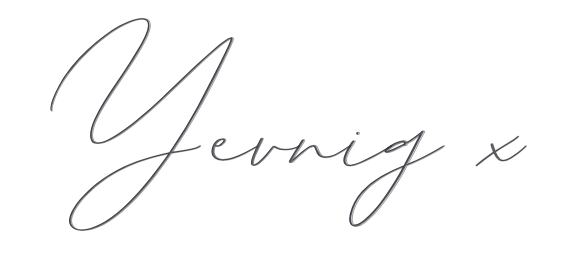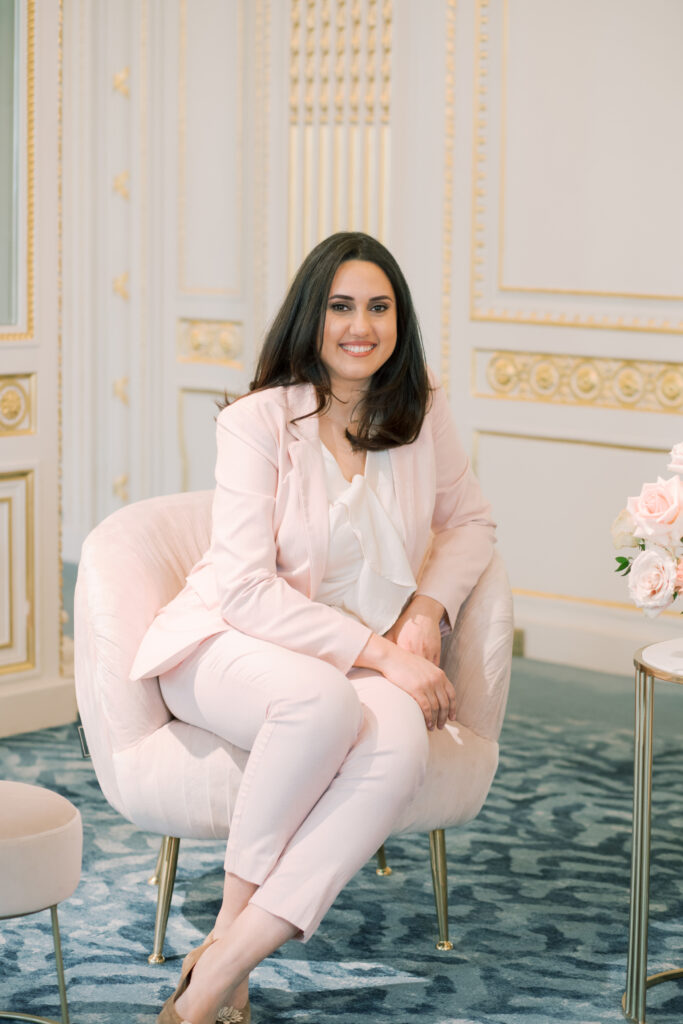 Collaborators
Joining us on the day at Mandarin Oriental, Hyde Park:
Planning, design & styling: Luxus Events
Photography: And Your Story
Videography: Muse Motion Pictures
Floral design: Bloominghaus
Makeup: On The Seen London
Yevnig makeup: Laura Kate Artistry
Hair: Gianmarco Catapano
Bridal Gowns: Blackburn Bridal
Singer: Claire Rossi
Ballet Dancer: Eloise Shepherd Taylor
Violinist: Kimi
Furniture Hire: Lounge and Linger
Linen: Casa di Gaia Ltd
Follow By yevnig
For more By Yevnig news, follow our social media feeds! Find the links at the bottom of the page.