Our couples often tell us that there is something magical about walking through the doors of Hedsor House. Maybe it's the stately Georgian mansion with its elegant proportions or that it's set within over 100 acres of beautiful grounds and private Buckinghamshire parkland. Or, maybe because all this is exclusive to those hiring it for their special day. A chance to feel part of its heritage and, just for short while, to call it home.
Memories which last a life time and ones that we're so privileged to be part of.
We love it when our clients tell us that they've chosen Hedsor for their wedding! The beautiful interiors are the perfect backdrop for their cake. And, nowhere is better than in the Staircase Hall!  
A prime location for a statement cake which can be viewed by the couple as they descend the stairs. The drama and beauty heightened by the use of a mirrored table top reflecting the grandeur and offering a wonderful never-ending view of the interior.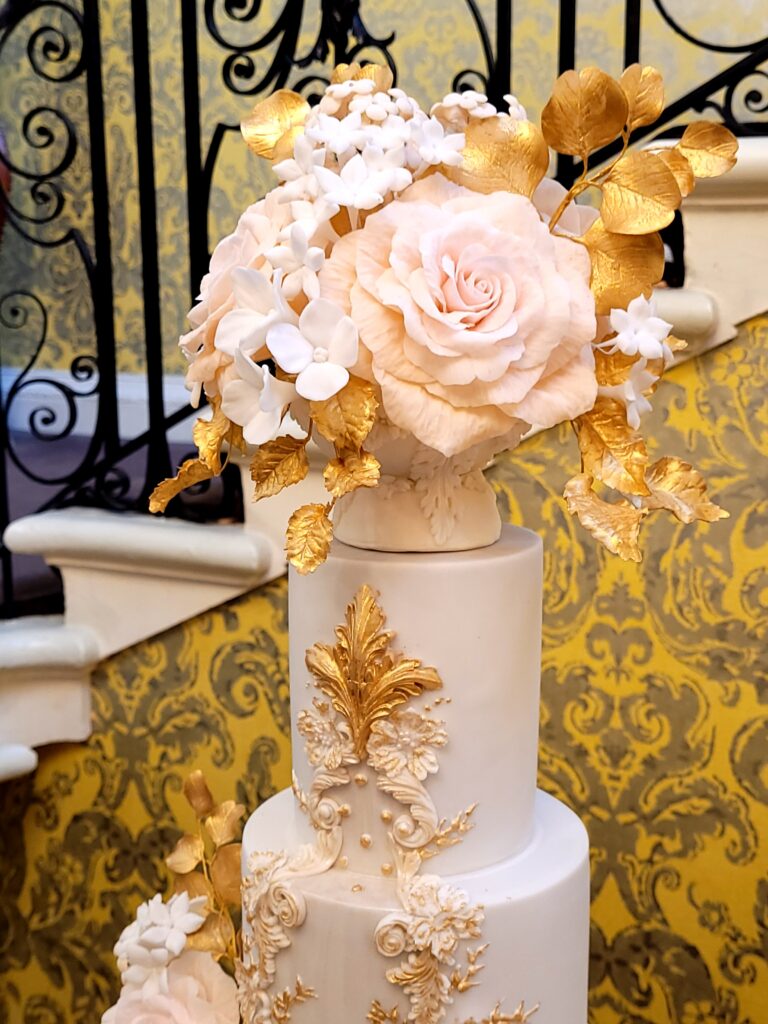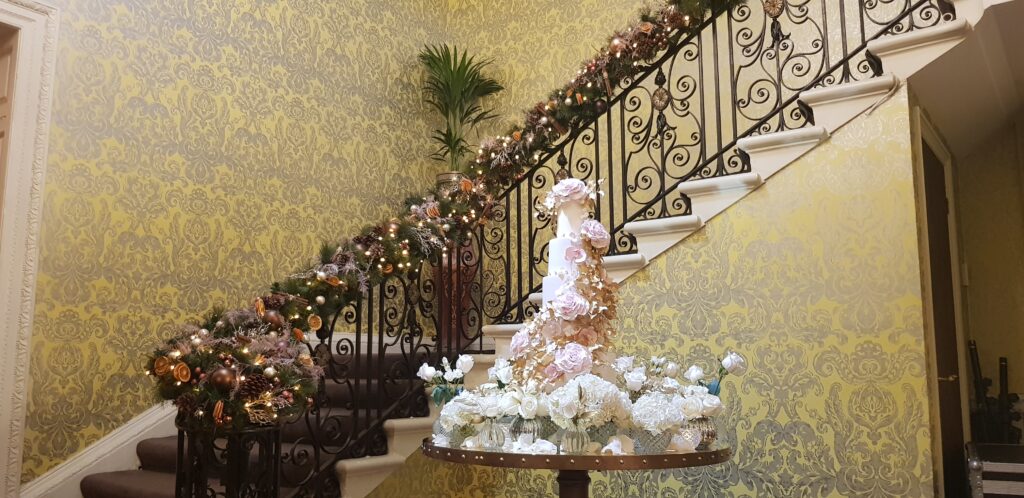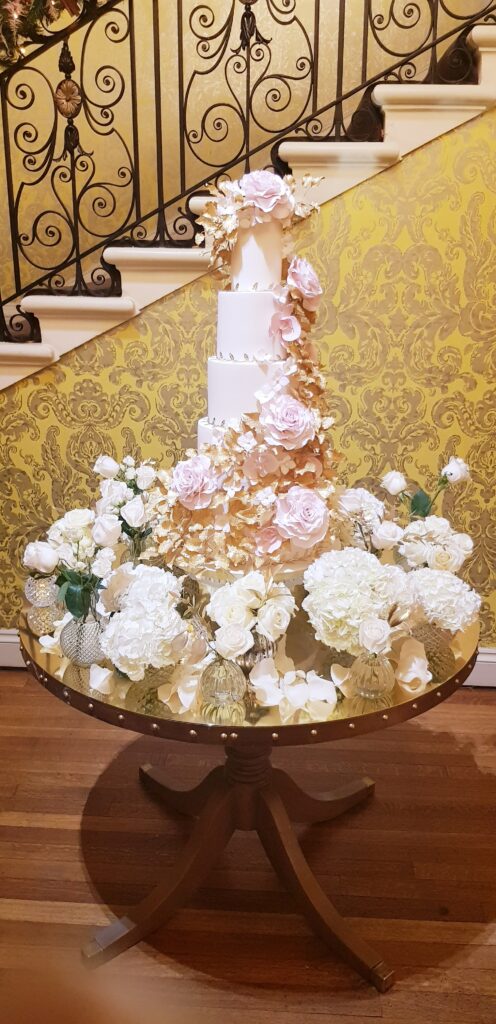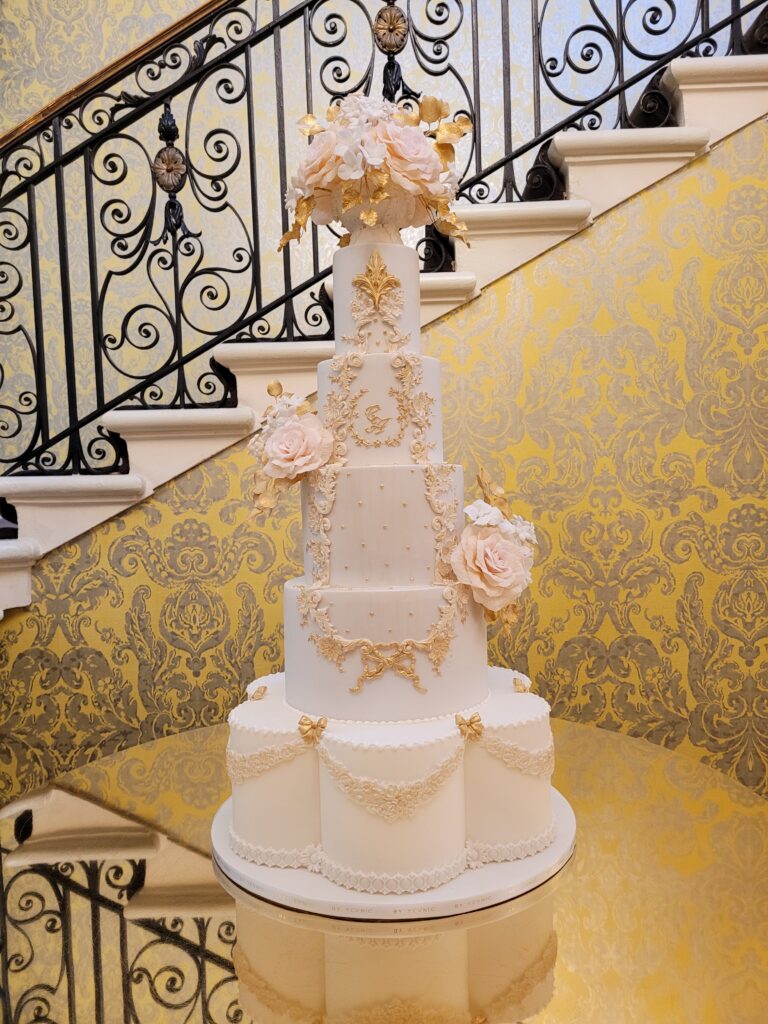 History of Hedsor
Incorporating part of a venue's history in our cake design is so important to us. This ties the surroundings of the event to the couple and décor. And what a history Hedsor has!
Dating back to 1166, the original house, which was built in the location of the one we see today, was designed by Somerset House architect Sir William Chambers, and was once the home of Princess Augusta, Dowager Princess of Wales (the mother of George III) who was also the founder of Kew Gardens. The site was chosen for its views high-up overlooking the River Thames.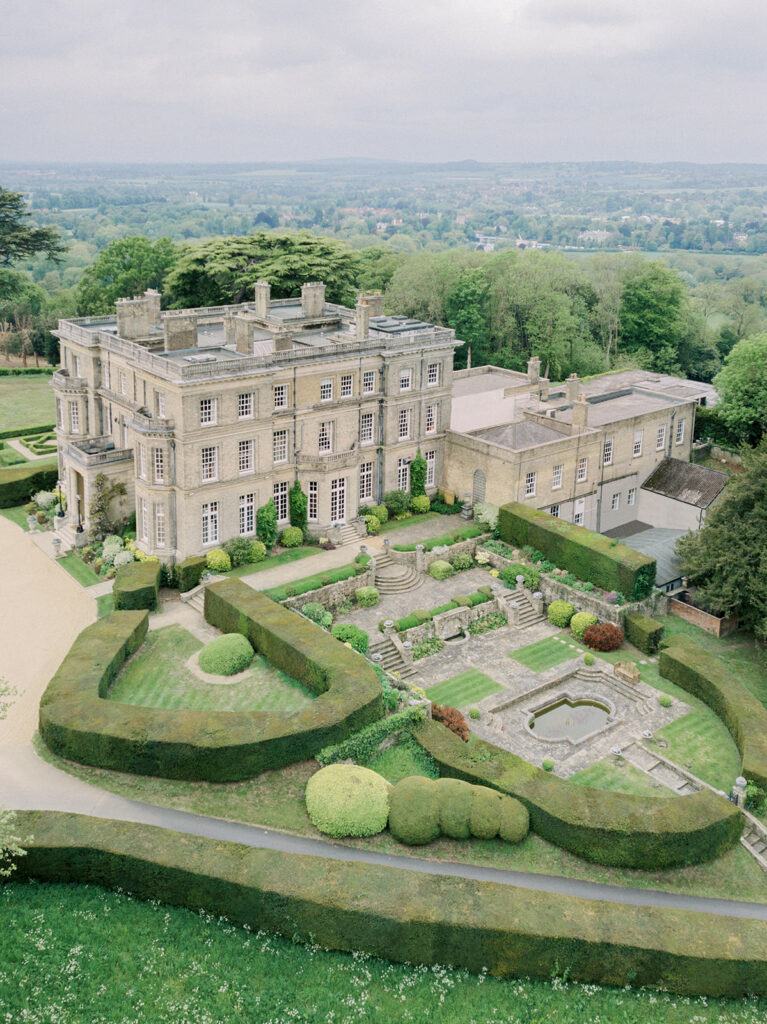 Sadly in 1795 the original house was badly damaged by fire and a new house, which we see today, was completed in 1868.
The house has been in the Shephard family since 1934. After a brief spell as a US Air Force Cold War military spy base, the house has been a favourite for A-lister parties and as a TV and Film set. Amongst others, our couples can say that they have shared their venue with the likes of Dustin Hoffman, Dame Maggie Smith, Gwyneth Paltrow and Geroge Clooney as well as royalty. King George III and Queen Victoria both being frequent visitors!
Weddings at Hedsor
We're delighted to have been invited to Hedsor in January 2023 for their wedding showcase. As well as exhibiting a selection of cake designs, we will have cake samples to try our delicious flavours which is always the best part of chatting to us at a showcase!
This is also the perfect opportunity to book a discovery call to start your own By Yevnig journey to a beautifully bespoke wedding cake.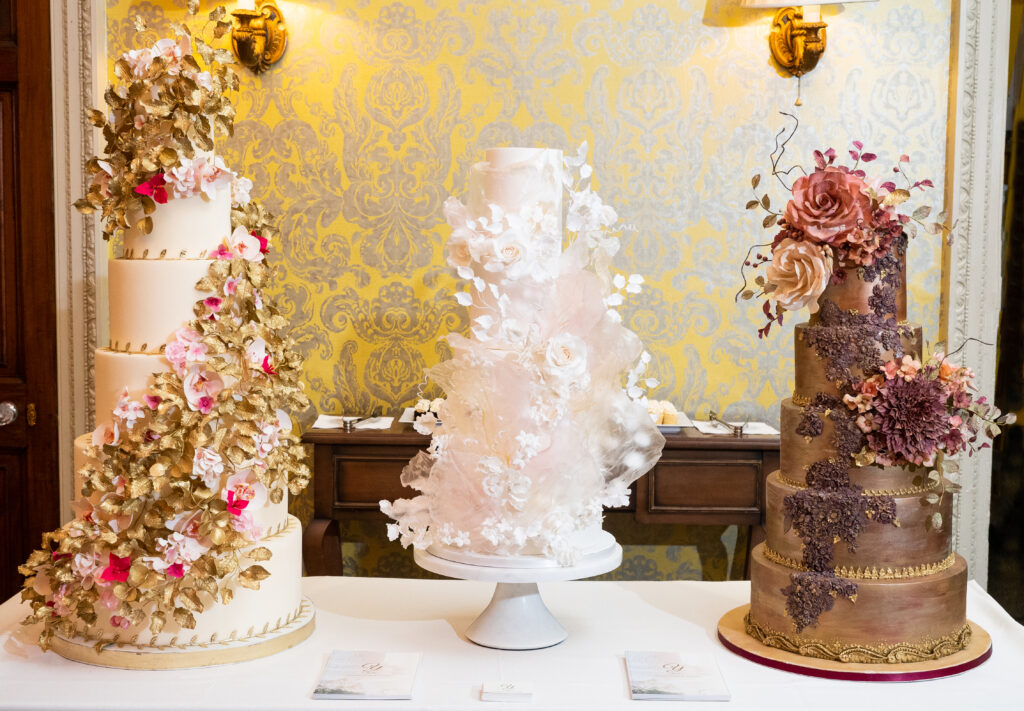 Joining us at the showcase will be other wedding industry colleagues with whom we've previously worked alongside at Hedsor.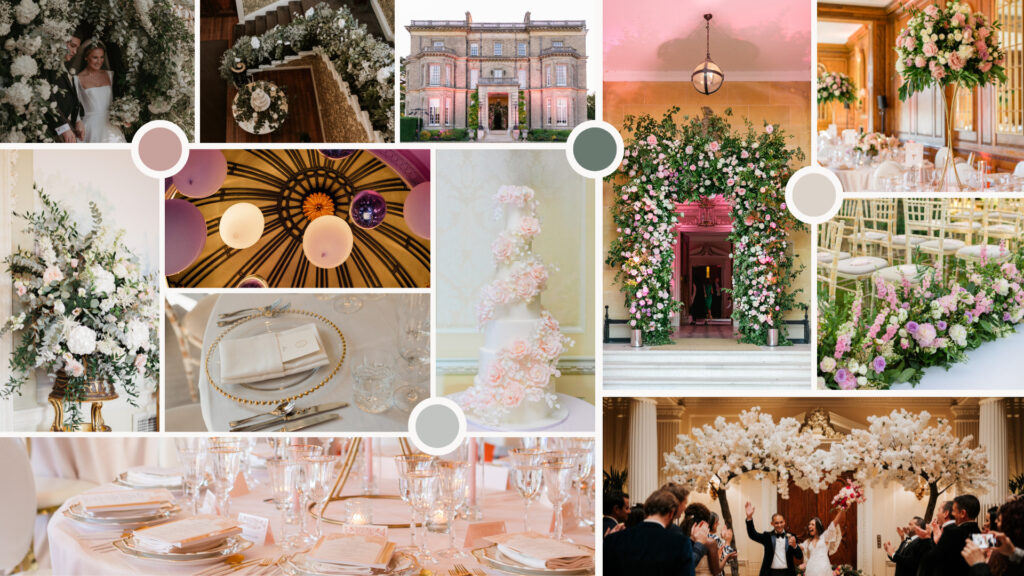 The Wedding Showcase at Hedsor is running on Sunday 15th January 2023. For more information about this event, please contact Hedsor directly via: info@hedsor.com 
If you simply cannot wait to start your By Yevnig journey, we'd be delighted to hear from you! Please complete our enquiry form to tell us about your event and we'll be in touch very soon to book a consultation with you.