"Autumn is the mellower season, and what we lose in flowers we more than gain in fruits." Samuel Butler. Sumptuous in colours, autumn is a wonderful season which calls for intense flavours and textures in all elements of your celebrations.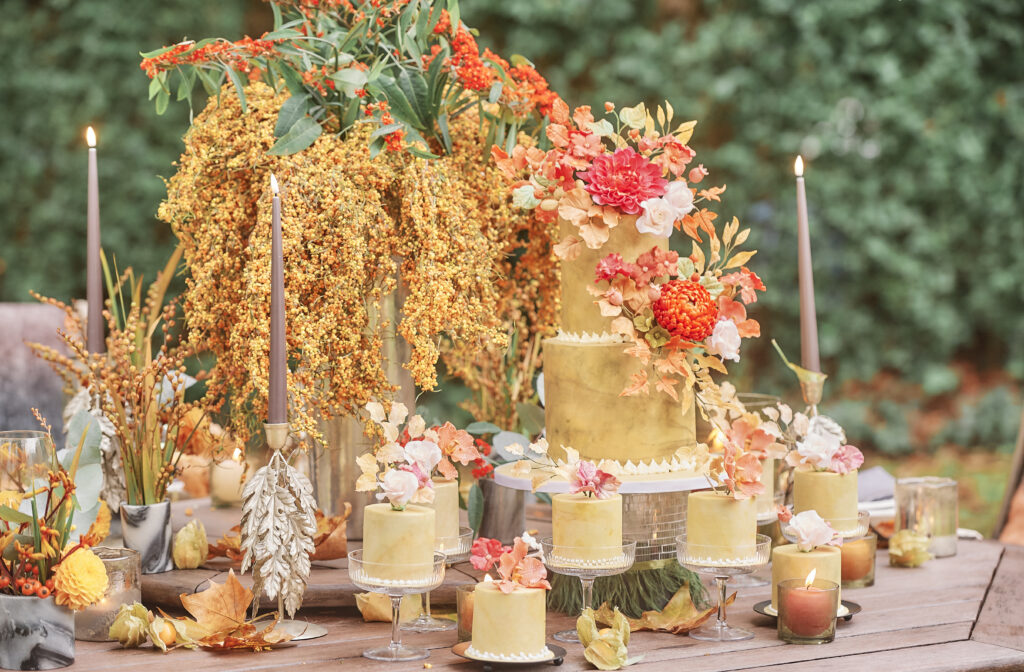 Using seasonal influences for your celebration cake, whether it is for your wedding or another momentous occasion, helps to create a connection with your table décor and floral arrangements. Taking inspiration from the colours, flowers and foliage of the season is a gentle nod to the beauty of the year and ensures that your event doesn't look 'themed'.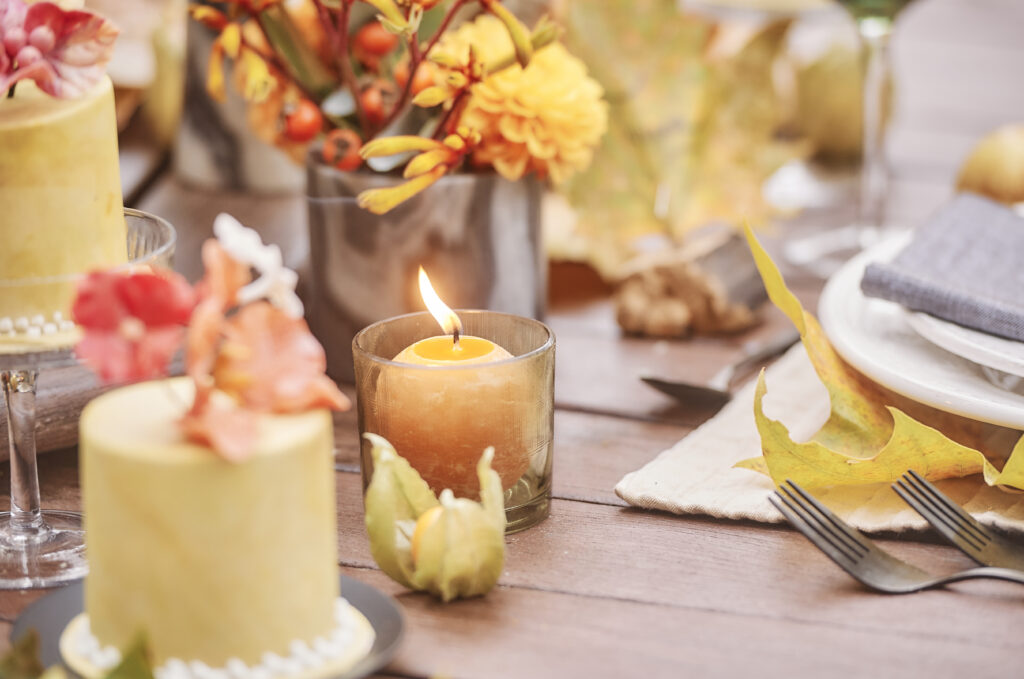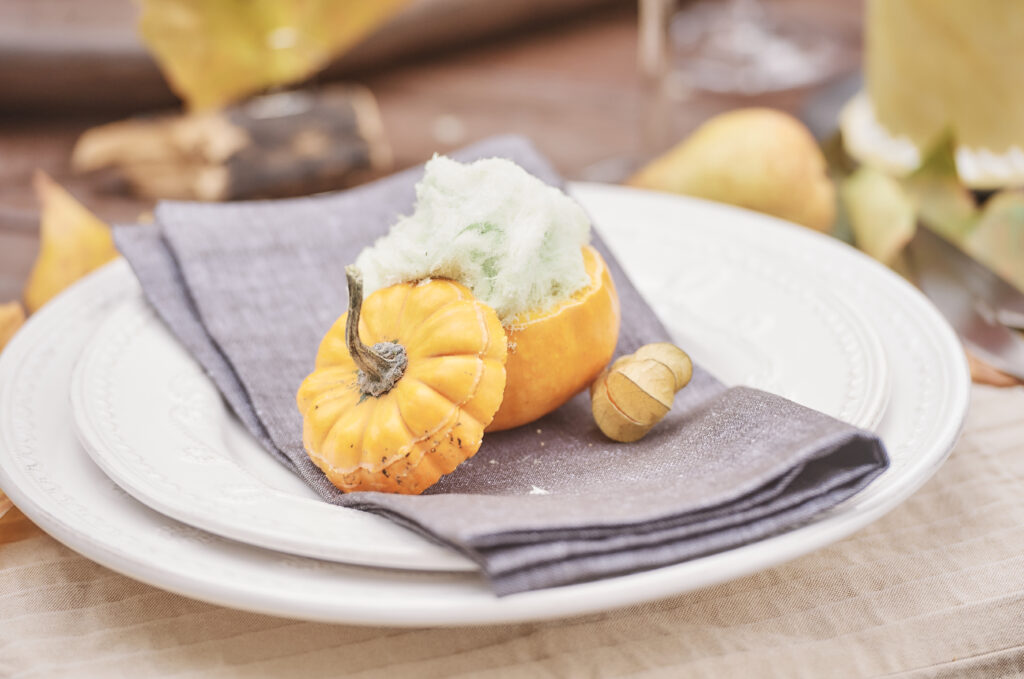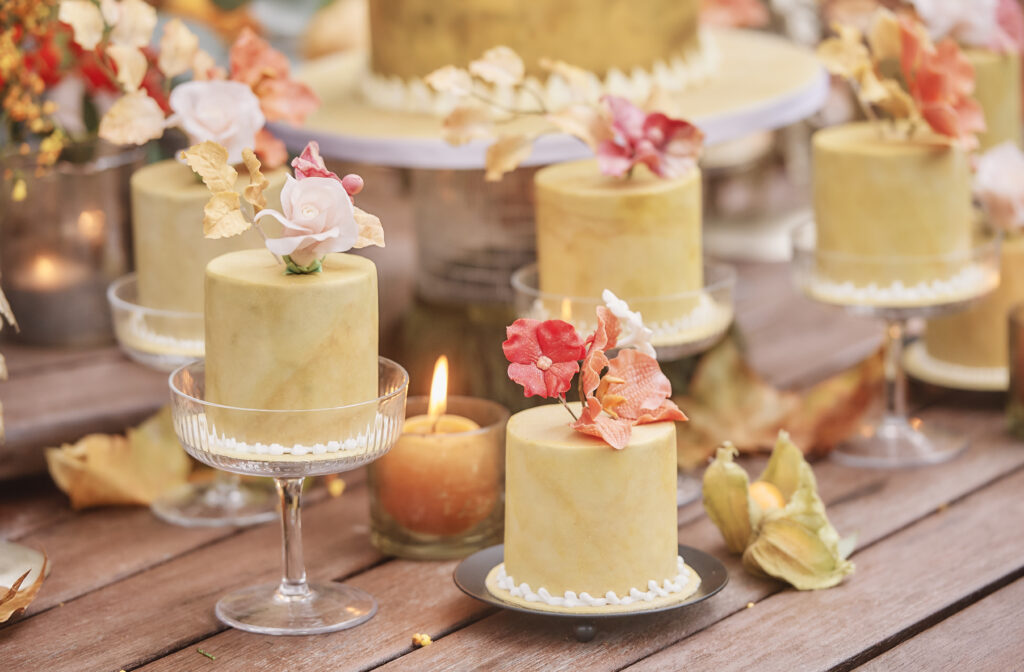 For autumnal cakes and dessert tables, embrace an elegantly rustic vibe with an abundance of berries and fruits, dried flowers and late seasonal blooms. Don't be afraid to mix colours as this season is one which will take us from green to vibrant red, to deep crimson and mellow yellows.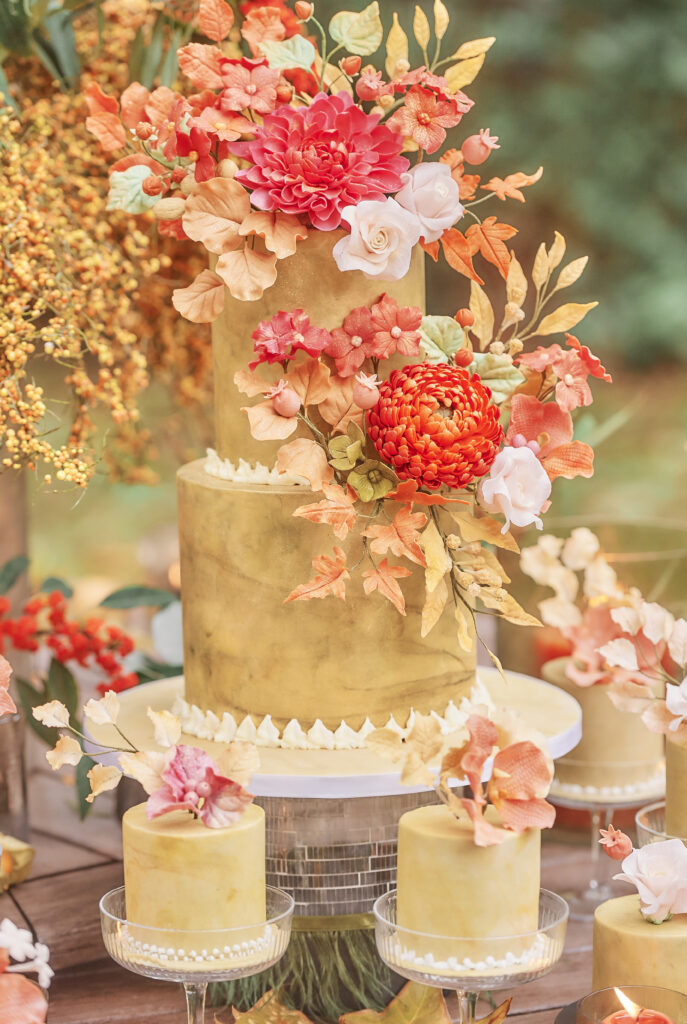 Flavours and fragrances can evoke memories of a season all on their own and if spring is lightly perfumed, autumn surely is intensely rich!
This is the season for our moist and exceptionally tasty Rich Dark Fruit Cake, traditional and coated with golden marzipan. Or perhaps our Black Forest rich and indulgent chocolate cake with a cherry jam and oodles of cherry pieces. And, who could resist our favourite chocolate flavour, Chocolate Stout! Gorgeously rich dark chocolate with a splash of stout perfectly paired with our Baileys Swiss meringue buttercream filling? Our most popular flavour all year round!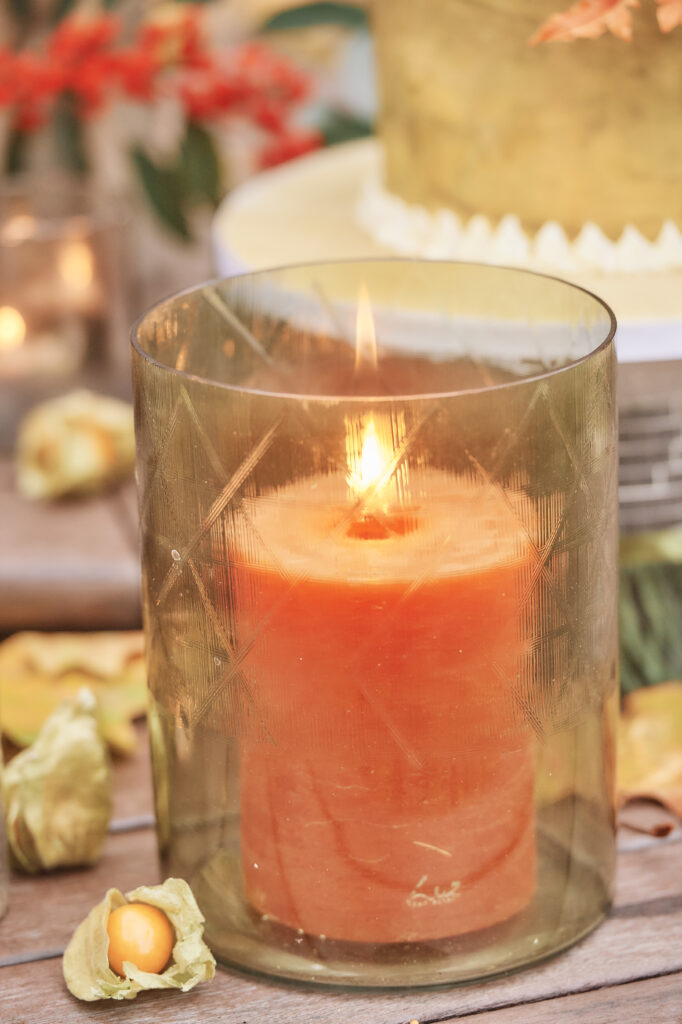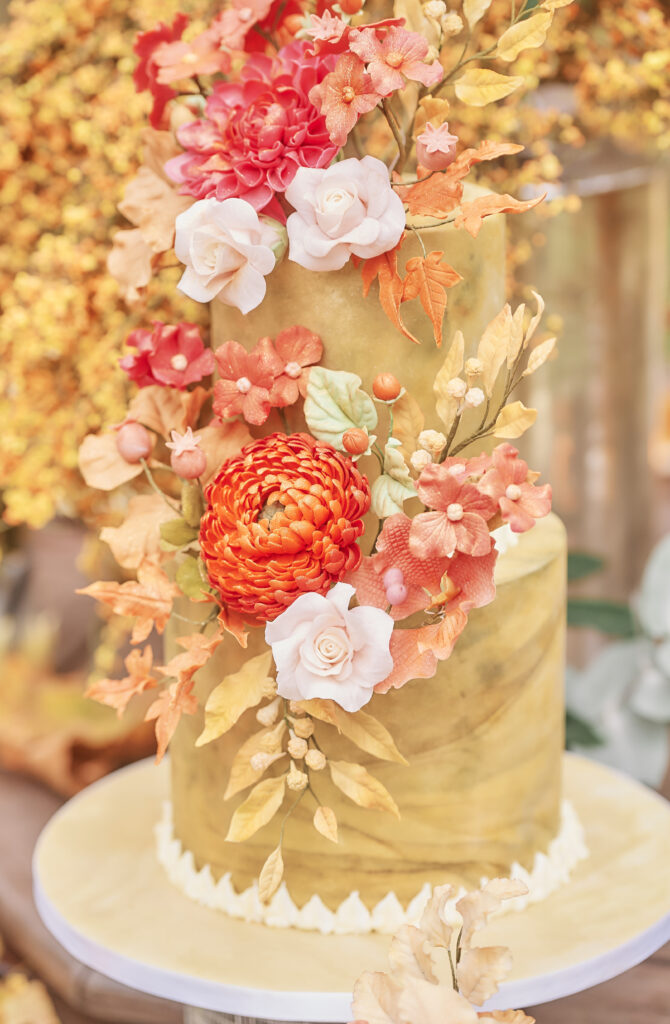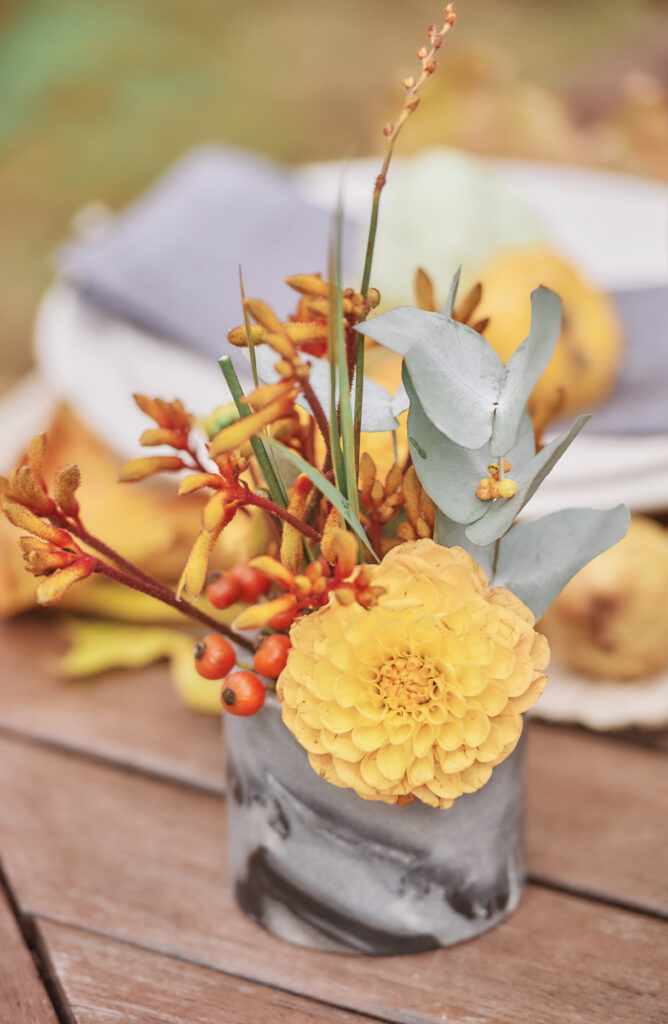 Autumn weddings have become increasingly popular and with early September offering warm days with plenty of sunlight moving into the crisp and fresh October days, there's plenty of excellent photo opportunities to be had!
If you're considering an autumnal wedding or have a celebration in the autumn months, we'd be delighted to hear from you! Please enquire by completing our short online form to tell us about your celebration and we'll be in touch to arrange a consultation.
Floral Arrangements: Michel Camilos
Photography: Stuart Wood
Accessories: Misk London