Syon Park, the spectacular London home of the Duke of Northumberland is a beautiful setting for a wedding.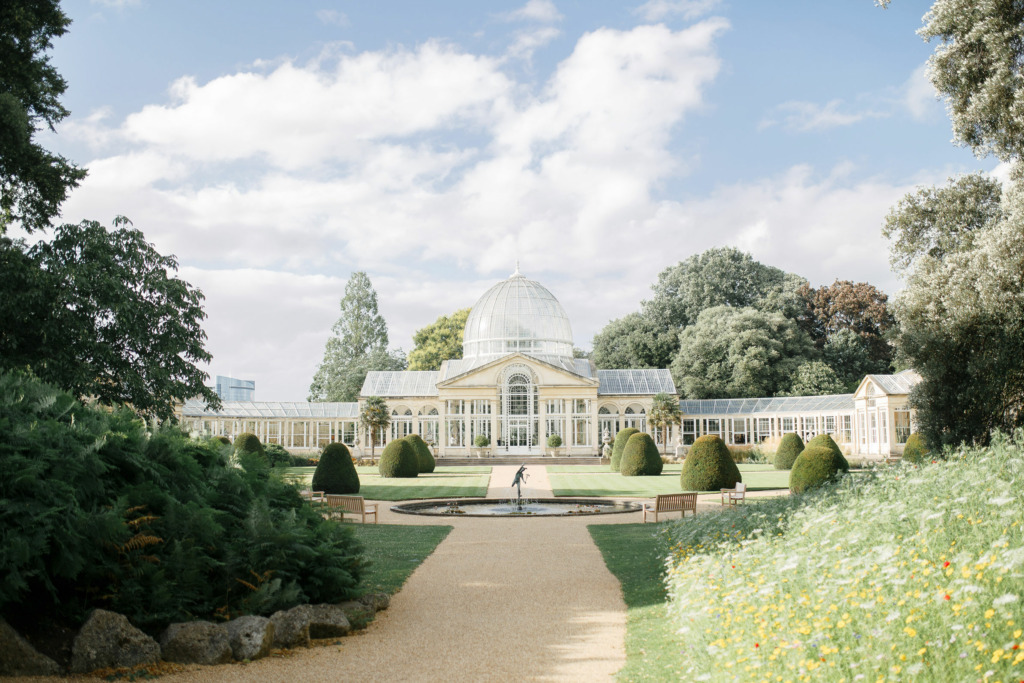 Syon House and the Great Conservatory
Steeped in history, the house, built in the 16th Century, sits on the site of the Medieval Syon Abbey. Over the years the house and gardens have gone through some changes including the addition of the Great Conservatory in the early 19th Century.
This impressive commission was given to architect Charles Fowler, who combined the disciplines of architecture and engineering to create this most impressive building. 
"Backed by the huge range of growing houses in the newly-built nursery, the Great Conservatory was filled with exotic plants from all corners of the world. By the 1880s palms and giant bamboos grew to the top of the Dome" Syon House, Our History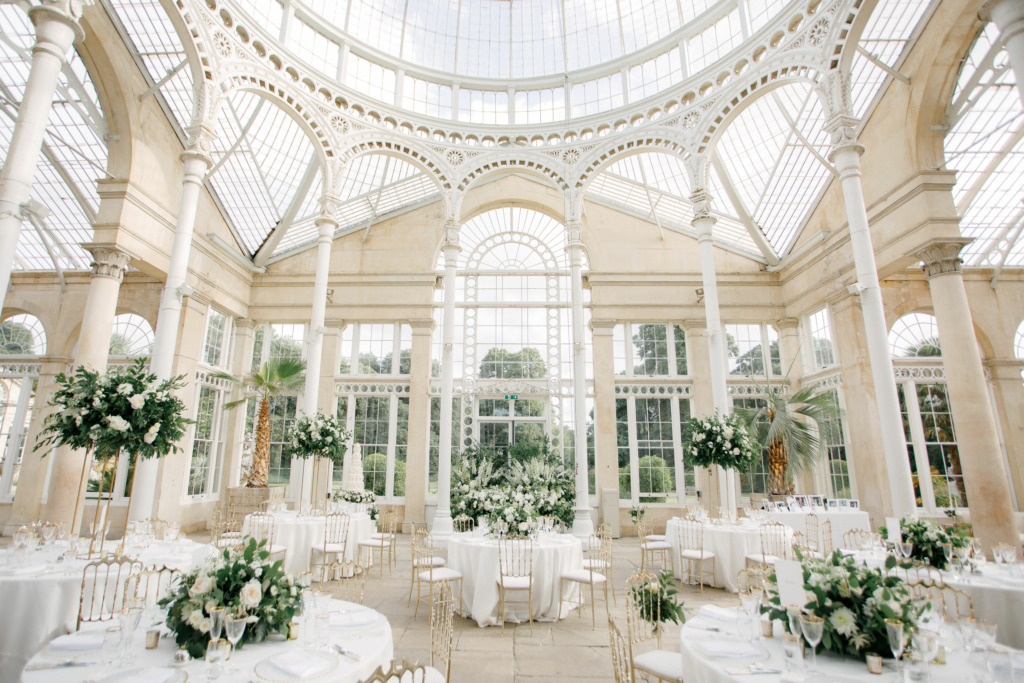 Beautifully Bespoke By Yevnig Wedding Cake
Paying a respectful homage to the beautiful architecture and surrounding landscape, Yevnig designed an impressive 7-tier cake which featured elements from the conservatory including domes and pearl piping as well as cameo's, swags and lace detail from the bride's dress.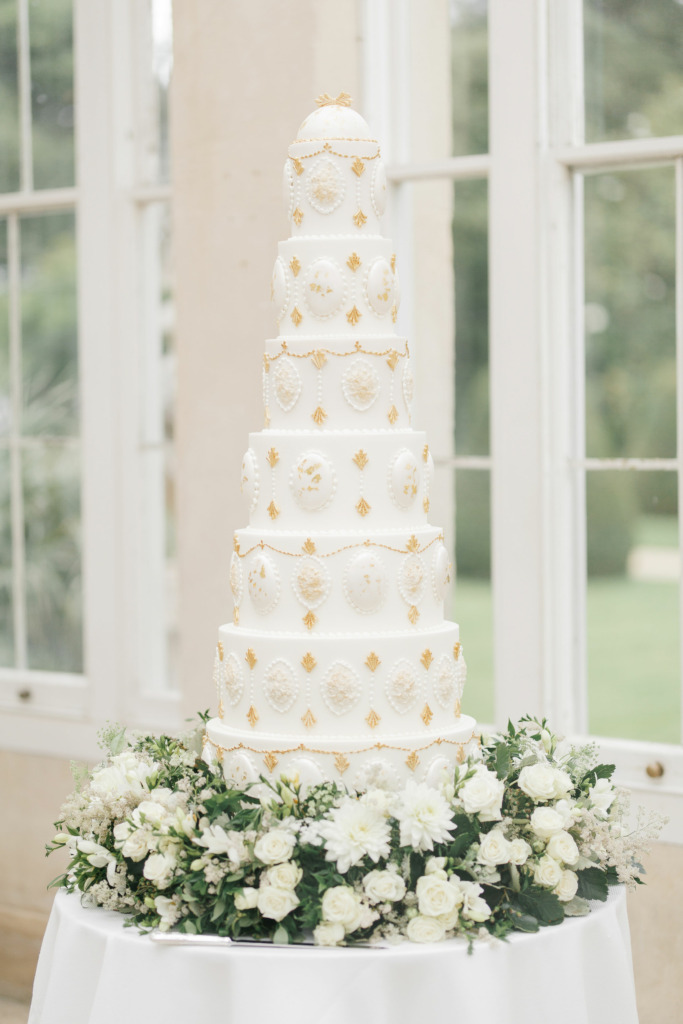 Finished in ivory white with a touch of gold, this beautifully bespoke cake was timelessly elegant with a marvellous modern touch.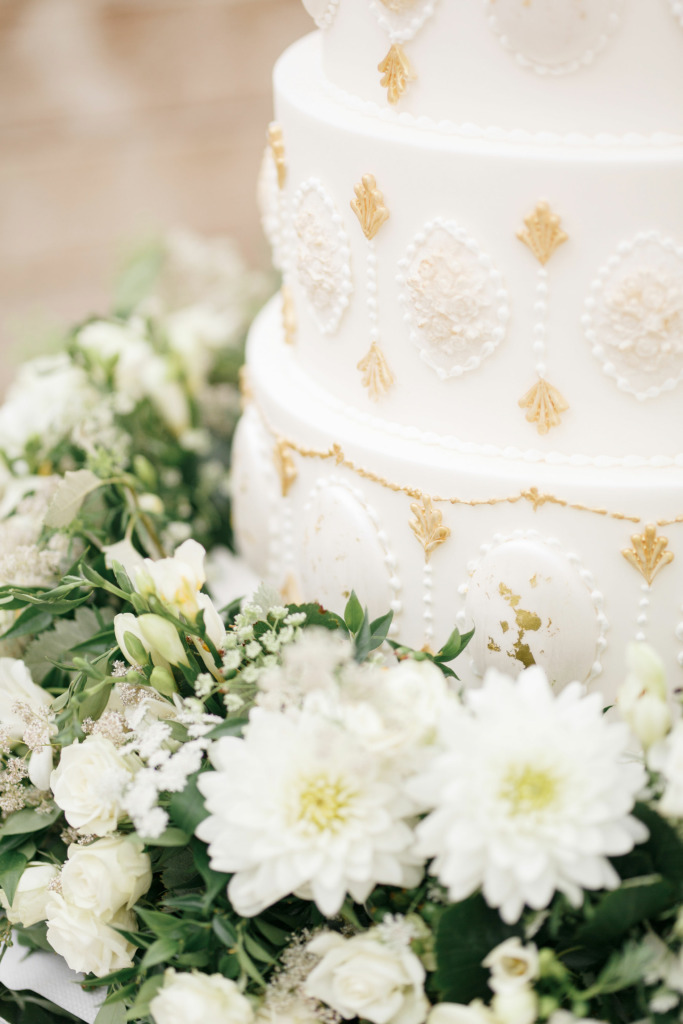 The happy couple chose two of Yevnig's signature flavours which perfectly complemented each other; Mango & Passionfruit with white chocolate Swiss meringue buttercream and Strawberry & Champagne with Champagne Swiss meringue buttercream. Each tier was finished in a truffle coating of luxury white chocolate ganache.
As guest favours, Yevnig also designed 60 miniature cakes in the style of the main wedding cake. These delightfully presented Strawberry & Champagne cakes (with Champagne Swiss meringue buttercream filling and luxury white chocolate ganache) were decorated in ivory white with a touch of gold and pearl piping, and decorated with a small flower in gold.  
Gallery of Images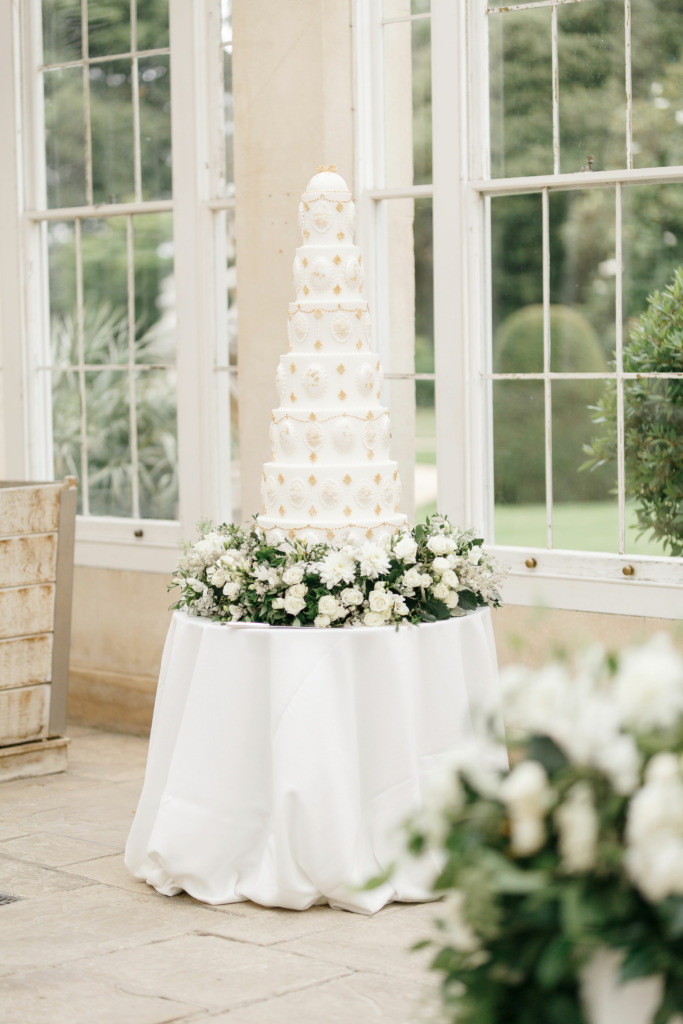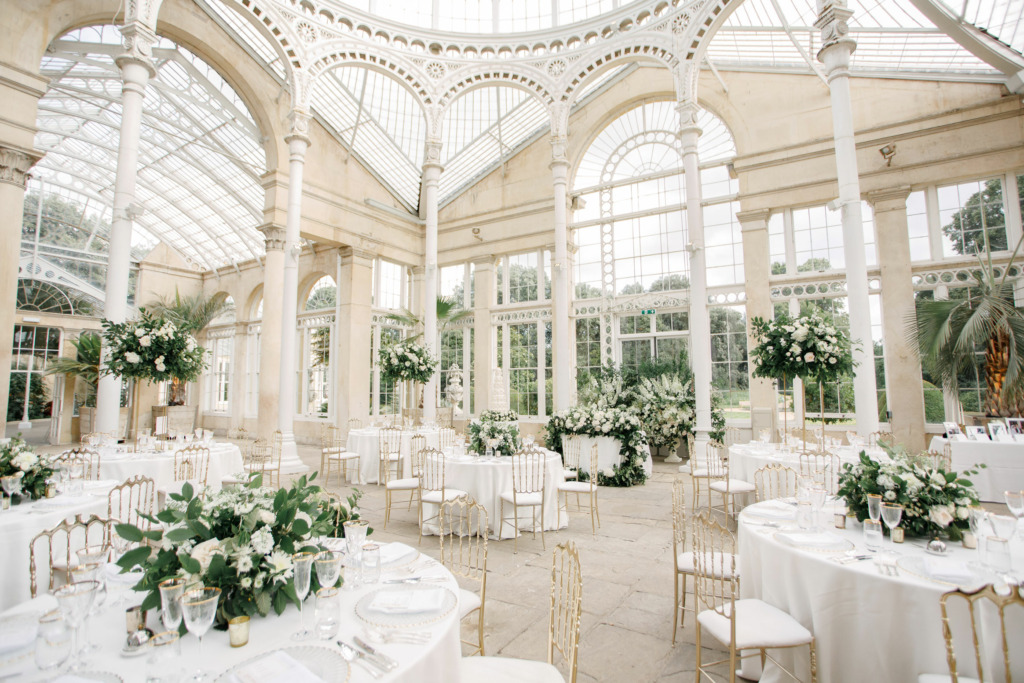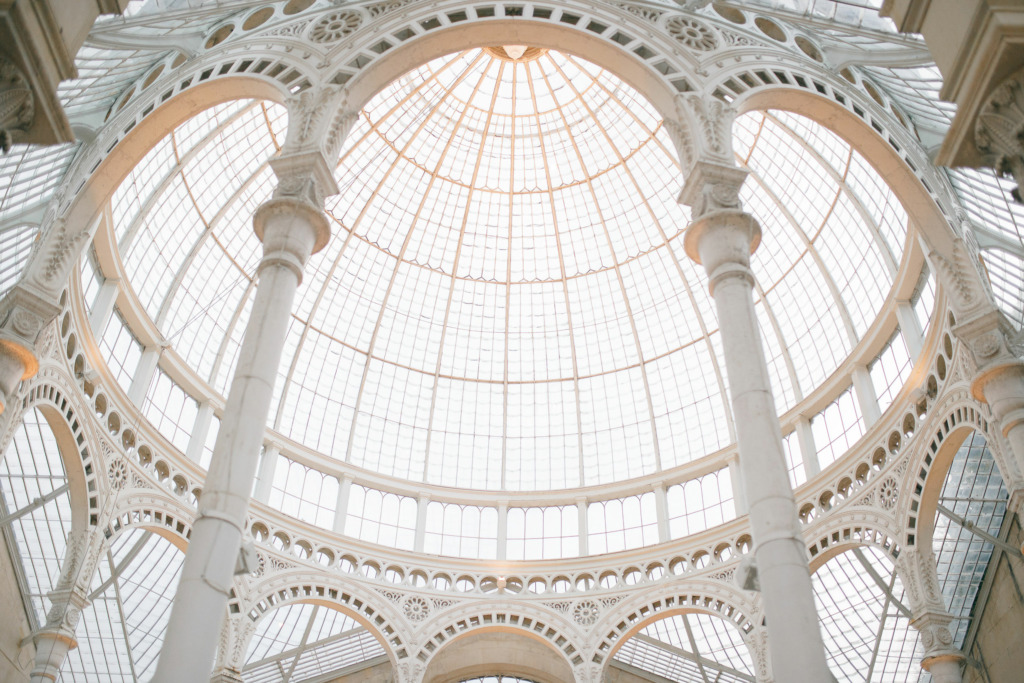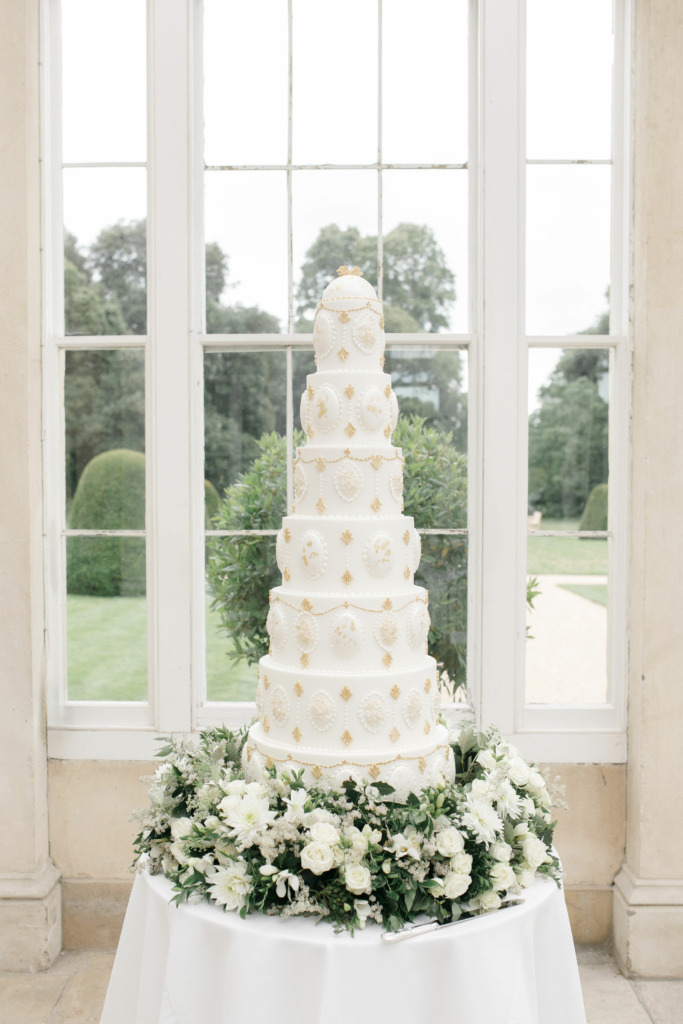 The Wedding Team 
Planning & Styling: By Sophie Amour 
Venue: Syon Park 
Photography: White Stag Weddings 
Florals: Emma Soulsby 
Décor & Hires: Wedhead London and Duchess & Butler 
Contact By Yevnig
Your By Yevnig bespoke wedding cake journey starts with a consultation. We'd be delighted to hear from you. Please contact us via our enquiry form.