Set in 500 acres of beautiful countryside and woodland, Four Seasons Hampshire is an elegant restored Georgian manor house which is the most perfect setting as a leisure travellers dream, a romantic setting for couples from proposals to weddings to family retreats and private party entertainment.
This incredible venue is a true gem of Hampshire, where city professionals, lifestyle celebrities and international clientele can escape to for a truly relaxing and indulgent experience.
It is always a delight to be invited to work with the events team at this hotel! It has a special place in my heart as it's the first venue I had the pleasure to become a preferred supplied of.
On each visit the events team and staff are always super helpful and they are as professional behind the scenes as they are client facing, making every visit a delight.
I have been privileged to work with many wonderful couples marrying at the hotel or hosting their reception, celebrating with their family and friends in the elegant ballrooms, private dining rooms, walled garden and grounds.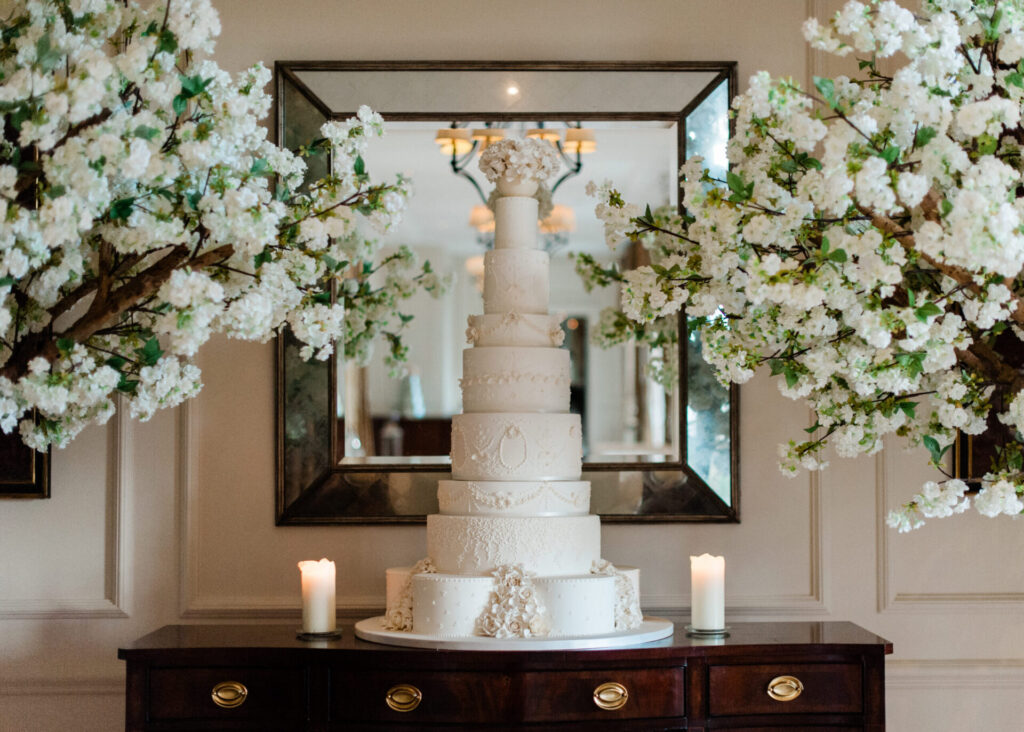 The 16th century walled garden is indeed a beautiful setting for a summer wedding or garden party. Whenever I visit I always like to take a walk around the garden! In all seasons it is inviting and a pleasure to see.
Grand iron gates welcome you in and the perfectly manicured lawn with crisp edged gravel pathway leads to a grand urn. Borders are lush with evergreen foliage and heavily floral in the summer months – a truly delightful garden!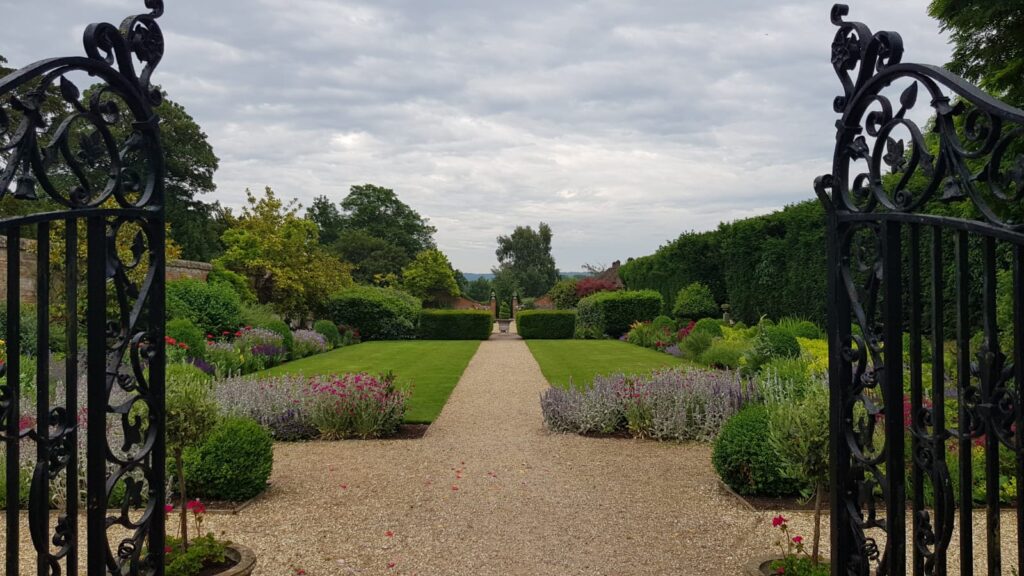 I was thrilled to have visited on a glorious day in 2019 for a fabulous 'brides to tea' garden party. Guests were invited to spend the afternoon in the garden, enjoy a delightful tea and have the chance to meet with wedding suppliers.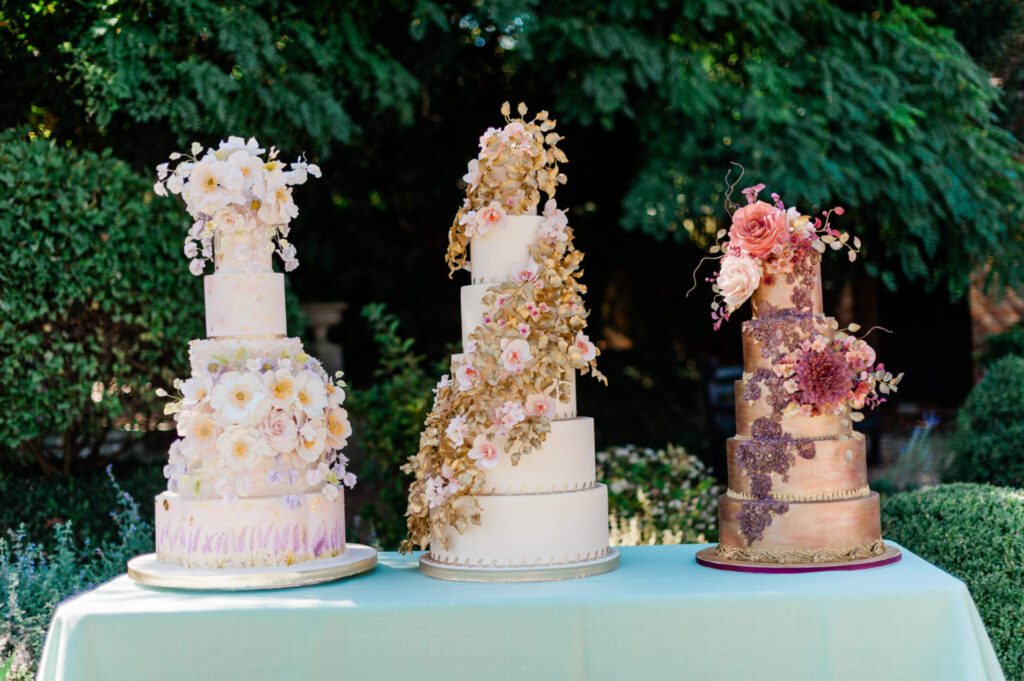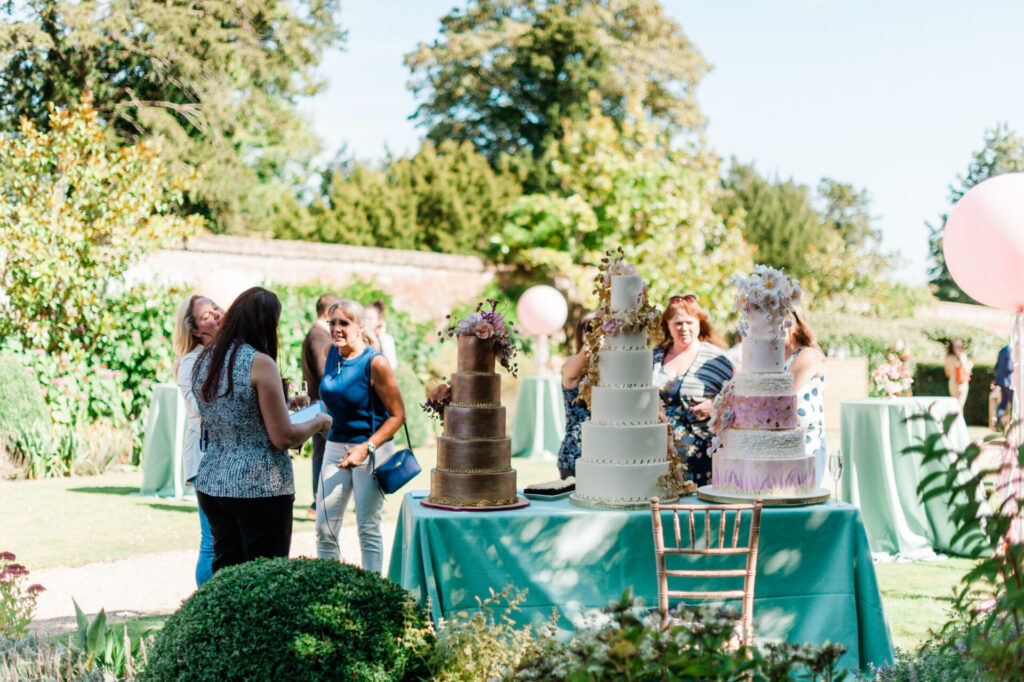 It was a beautiful day and so lovely to meet with newly engaged brides to be chatting about their plans, talking all things 'cake' and offering delicious samples. It's always a delight to see people enjoying my creations. No matter how decorative or grand the cakes may be, they are designed to be eaten and there's nothing better than seeing the pleasure that they bring!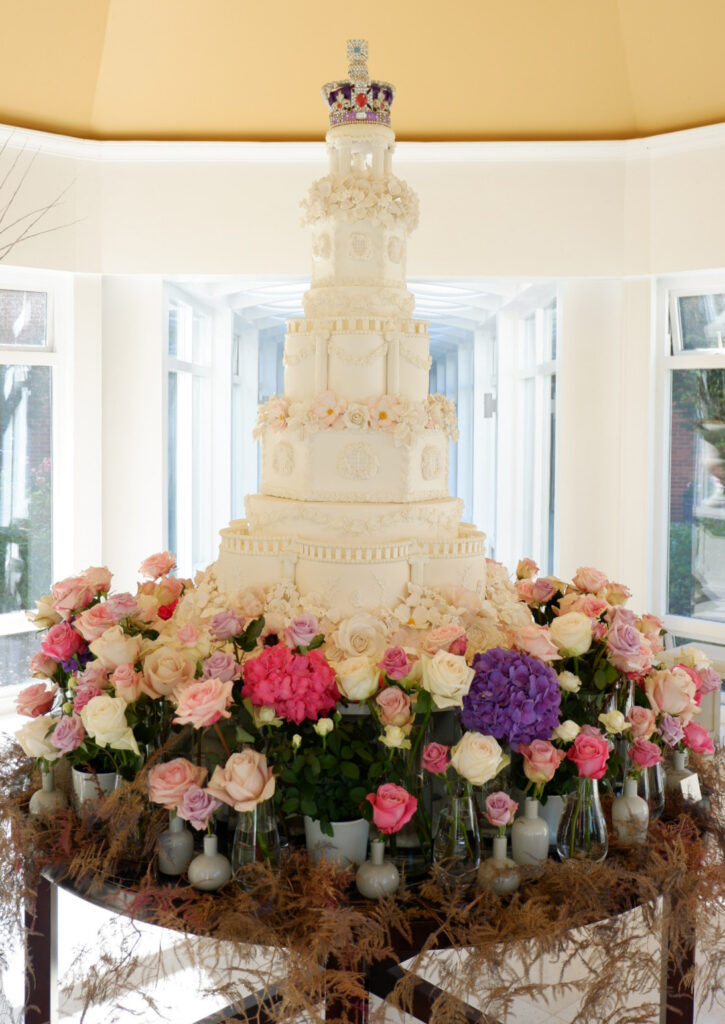 Nothing quite beats the sight of the hotel dressed for a wedding. Always beautiful and always a sheer pleasure to have my creations displayed as part of the big day.
Each wedding takes on it's own style and identity, this being the skill and talent of the events team who spend time with their clients to truly understand them.
"Each wedding is unique. We get to know the couple and learn their story to take these elements and create a beautiful union of the two families"

Jessica Tober, Wedding and Events Manager
I loved creating a recent wedding cake for a stunning couple who flew in, with all their loved ones, from Holland. It was a classic cake inspired by the bride's beautiful dress from Bloomfeld Luxury Bridal and featured a cascade of macarons finished with gold and silver leaf.
The wedding took full advantage of the stunning grounds and, for once, glorious English weather!
It was a pleasure to work once again with the Four Season Hampshire events team, the fabulous Bespoke Events London, and the creative talents of De Film Meisjes and McBloom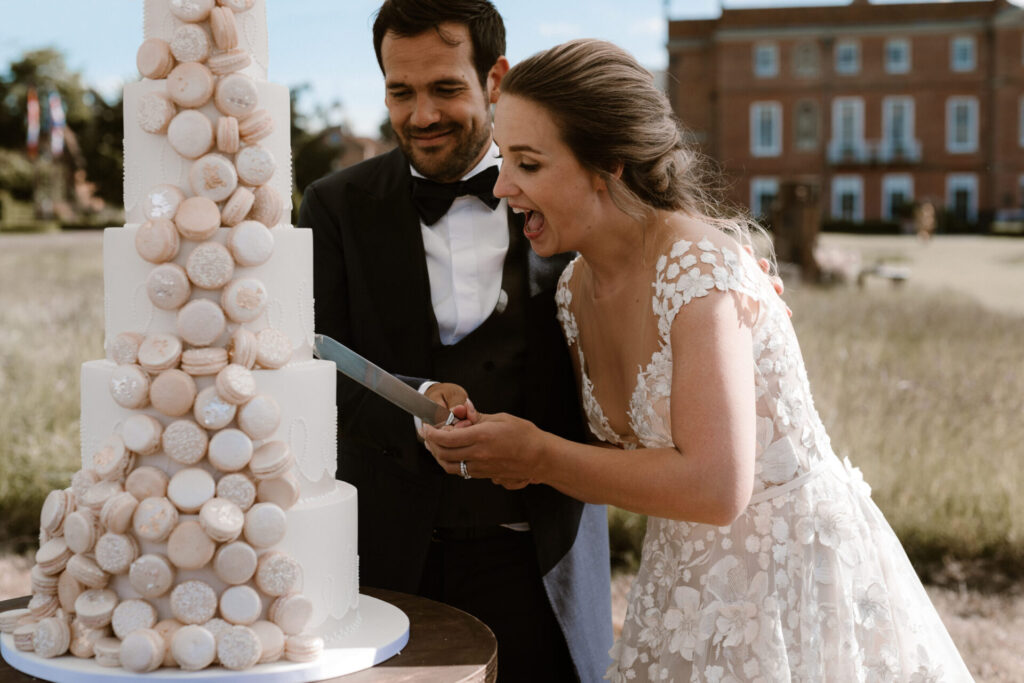 I can't wait to be back and work in this most beautiful of venues and to see the newly redecorated ballroom, looking simply stunning in this image after Russell New and his fabulous team at Blomster Designs Flowers dressed the room with an abundance of white roses and orchids.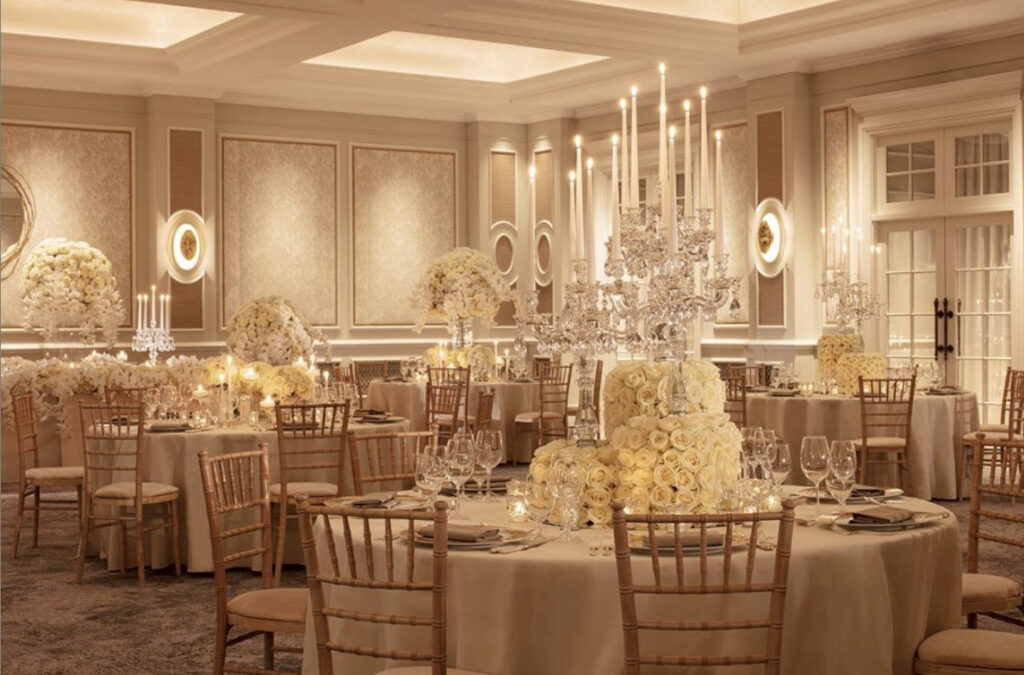 I am counting the days until I can once again return to the fabulous Four Seasons, Hampshire.